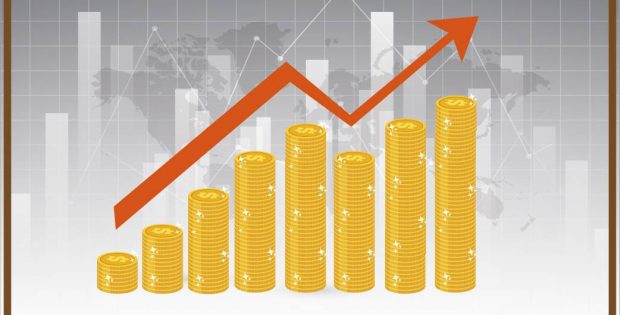 Europe Energy-efficient windows market is expected to have a promising growth prospects in the years ahead. Numerous supportive measures imposed by EU to reduce the harmful gas emissions and energy consumption is expected to complement the market outlook.  In addition to this, European union commitment of saving almost 20% of the total energy requirement will further increase the deployment of Energy-efficient windows both in commercial and residential buildings. Europe Energy-efficient windows industry is estimated to grow strikingly with a projected CAGR of 11.5% over the period of 2016-2024.
Access the Energy-efficient windows market report now: https://www.gminsights.com/industry-analysis/energy-efficient-windows-market
Energy-efficient windows market has observed an escalating commercialization with the increasing trend of low energy buildings worldwide. One technology that is playing a critical role in the improvement of energy efficiency of a building is low emissivity (low-e) window. These Energy-efficient windows significantly reduce the radiant heat emission, thereby improving the window's thermal insulation. The massive growth prospect of the market can be primarily attributed to its customized format depending on the climatic conditions. Low-e coatings intended for hot climatic regions greatly reduces the transmission (and increase the reflection) of solar radiation and that for cold climates allows more heat to penetrate, which results in warming up the building.
Mandatory rollouts regarding minimization of annual energy consumption especially across the developing nations have also left an influential impact on the rapid propulsion of the overall Energy-efficient windows industry. As per Global Market Insights, Inc., "Energy-Efficient Windows Market is anticipated to double its industry size by collecting a revenue of USD 15 billion by 2024. It is also expected to record a lucrative double-digit annual growth rate (10%) over the coming seven years."
The amount of solar radiation that comes into the building not only depends on the window position but also on glazing. Today, double and triple glazing are the most common ones. Double glazing Energy-efficient windows industry contributed significantly toward the overall industry share in 2015 and is slated to continue its prominence in the years ahead. Residential and commercial sectors are the major end-users driving the Energy-efficient windows market.
Request for a sample of this research report @
https://www.gminsights.com/request-sample/detail/705
The increasing deployment of air conditioners and heaters especially in developed countries which has resulted in an upsurge in the GHGs emission has necessitated the incorporation of Energy-efficient building materials and fitting to optimize the energy consumption. Although Triple Low-E glazing observes a comparatively lower penetration in the market than double glazing, yet the increasing spending on research activities along with development of new energy code like Energy star rating on buildings is expected to favor the market expansion in the coming years. Triple Low-E glazing Energy-efficient windows market is estimated to record a steep growth curve at a CAGR of more than 11 % over 2016-2024.
Replacement adoption accounted for 60% of the total volume in 2015. The earnest necessity of replacing the single pane window of the old heritage buildings in order to reduce the annual energy consumption is thriving the Energy-efficient windows market demand. Two regions which are gaining a heavy profit in Energy-efficient windows industry from replacement are Europe and North America owing to the increasing number of renovation activities in these belts.
Make an Inquiry for purchasing this report @
https://www.gminsights.com/inquiry-before-buying/705
Though the high initial investment issues may hinder Energy-efficient windows market growth but the return on investment is huge. Considering the skyrocketing energy consumption of the traditional building products, Energy-efficient windows deployment will soon become a necessity as it reduces the annual energy consumption almost to an extent of 25%. Global Energy-efficient windows industry is highly competitive with the market players continuously focusing on efficient and cost-effective products. Prominent industry participants include Marvin Windows & Doors, Soft-Lite, Milgard Manufacturing, Atrium, Pella, Jeld-Wen, and Associated Material.