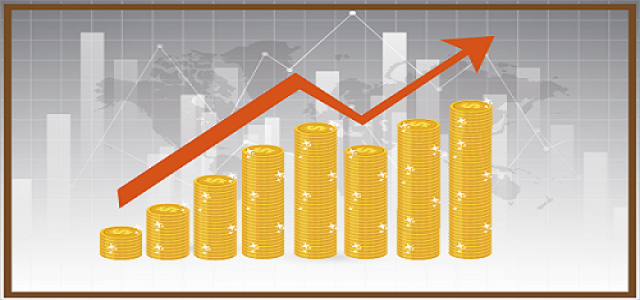 Recent trends in the North America aerial imaging market are driven by the enhancement of existing imagery capabilities and development of new solutions by key aerial imaging companies.
Considering an instance, in March 2018, Global UAV entered into an agreement with MicaSense for the improvement of its aerial imagery capacities. The incorporation of MicaSense's RedEdge-M camera into Global UAV's helicopters along with other UAV platforms greatly helped the companies in garnering high-quality multispectral aerial images.
Request a sample of this research report @
https://www.graphicalresearch.com/request/1138/sample
Such collaborations are touted to stimulate global aerial imaging market demand, influencing revenue growth through the anticipated period. The North America aerial imaging market value is poised to exceed USD 1.7 billion by 2024, registering a commendable CAGR of more than 11 per cent over 2018-2024.
Major aerial imaging companies comprise Google, GeoVantage, Digital Aerial Solutions, Landiscor Real Estate Mapping, PrecisionHawk, Cooper Aerial Surveys, 3D Robotics, Hoverfly Technologies, Kucera International, AeroVironment, DroneDeploy, Eagle View Technologies, and others.
Few key trends impelling North America aerial imaging industry demand are as follows:
Escalating use of geospatial mapping software to drive aerial imaging market outlook
The extensive utilization of geospatial mapping software and aerial imaging services in organizations for the visualization of huge volumes of data sets to make informed decisions on the basis of geography will boost the market growth through the forecasted period. The geospatial mapping segment accounted for a dominant share of more than 33 per cent in 2017 and is estimated to hold a lucrative share of over 28 per cent in the North America aerial imaging market through 2024.
U.S. to contribute a significant share to North America aerial imaging market value
The U.S. is anticipated to account for a major share in the North America aerial imaging industry in the light of soaring investments by manufacturers in the area of drone technology. Meanwhile, tech companies in the country are also entering into collaborations with global UAV players for the expansion of their aerial imaging services.
Citing an instance, Microsoft Corporation entered into a partnership with DJI in May 2018 for integrating the machine learning capacities of Microsoft into DJI's commercial drones. The newly developed SDK for Windows 10 is one of the latest advancements in aerial imaging technology and has been equipped for providing complete control and data transfer to Windows 10 PCs, facilitating the direct connection of drones with computers.
Government sector to exhibit appreciable growth in the North America aerial imaging industry
The rising number of efforts by various government agencies towards the development and utilization of modern UAVs is likely to augment North America aerial imaging market size over the forthcoming years. The government sector is anticipated to hold a major share of over 23 per cent in the aerial imaging industry through 2024.
Make an inquiry for purchasing this report @
https://www.graphicalresearch.com/request/1138/inquiry-before-buying
Quoting an instance, in May 2016, the FAA (Federal Aviation Administration) signed a CRDA (Cooperation Research and Development Agreement) with Gryphon Sensors, Liteye Systems, Inc., and Sensofusion. Under the agreement, the Federal Aviation Administration successfully detected unauthorized UAV operations in and around the airport. Similar initiatives are expected to address the challenges for safety incorporation of UAS in the airspace, in turn propelling product demand.
In the years to come, the surging adoption of aerial imaging platforms in applications comprising urban planning, disaster management, forestry, and military is expected to augment North America aerial imaging market size, stimulating revenue expansion to a remarkable extent.
Table of content:
Chapter 1.Methodology & Scope
Market scope & definitions
Assumptions
Research methodology
Chapter 3.Industry Insights
Industry segmentation
Industry ecosystem analysis
Industry impact forces

Growth drivers
Growth restraints

Regulatory overview
Porter's analysis
PESTEL analysis
Competitive landscape, 2017
Request for an in-depth table of contents for this report @
https://www.graphicalresearch.com/table-of-content/1138/north-america-aerial-imaging-market