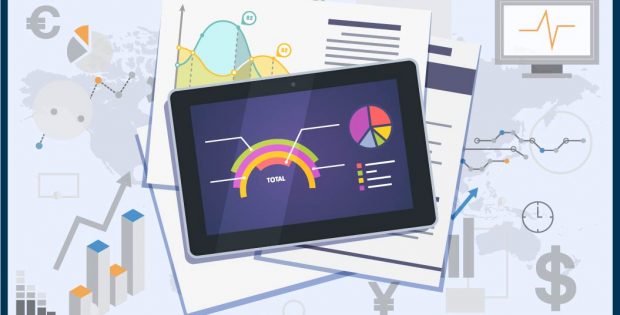 International transportation management (ITM) in 3PL Market is expected to witness significant growth and exceed USD 350 billion by 2024. The domestic transportation management includes value added services as well as freight brokerage and is estimated to grow at over 5% CAGR. Warehousing and distribution (W&D) occupied over 20% of the overall third party logistics (3PL) market share in 2016. It consists of long-term agreements, contract warehousing and distribution center operations with various value addition services.
Global third party logistics (3PL) market is projected to surpass USD 1 trillion by 2024. Growing focus towards cost effectiveness and core business functions incurred in logistics are the major factors driving the third-party logistics market over the forecast timeframe. Rising transportation costs will encourage shippers to discover new alternatives in order to minimize distribution and shipping costs out of the supply chain. 3PL market service providers offers timely and effective logistics solutions which in turn optimize transportation costs. The rising trend of e-commerce accompanied by entrepreneurial ventures will favor the 3PL market demand for customized logistics services.
The adoption of various software solutions, such as cloud ERP and SCMs, is expected to positively impact the 3PL market growth. An increase in efficiency and a significant cut in costs enable the providers to increase their profit margins. Features, such as inventory tracking and online documentation for international freights, are attracting manufacturers toward the 3PL solutions.
To access a sample copy or view the 3PL market report in detail along with the table of contents, please click the link below: www.gminsights.com/request-sample/detail/132
Outsourcing operations helps various firms having less number of resources to cater higher order volume in an economical way. It also helps in cutting down costs and optimizing the overall logistics set-up which includes data warehousing of software systems, installation of more computers and processing equipment. Leading service providers are increasingly adopting IT solutions to improve their distribution coverage and enhance service quality delivered to the customers.
Rail & road mode is expected to experience a high demand owing to the increasing domestic transportation requirements. The launch of rail freight services between Beijing and London across Asia and Europe is expected to surge the trade through the rail mode. This has enabled manufacturers to explore newer transportation options at low costs. This silk route unlocks options for shippers to reduce the transportation time.
Asia Pacific 3PL market is projected to surpass USD 400 billion by 2024. The growth can be credited to increasing adoption of warehousing and distribution centers and facilities in countries such as India, China, Thailand, and Singapore. Rapid technological advancements in logistics software will propel the U.S. 3PL market growth.
Participants involved in the 3PL market include Kuehne+Nagel, Deutsche Post DHL (Exel), C.H. Robinson, Expeditors International of Washington, UPS Supply Chain Solutions, etc. The business is fragmented and the strategies adopted by companies include collaboration and partnerships, long term agreements with key industries such as automotive, and retail. Most of these providers are large and have the financial resources to maintain their dedicated IT staff and own servers. The advanced technologies they use are mostly limited to Warehouse Management System (WMS) and Transportation Management System (TMS) applications. Several smaller companies find the costs of such applications too high to be profitable.
Browse Complete Report Summary @ www.gminsights.com/industry-analysis/third-party-logistics-3pl-market-size