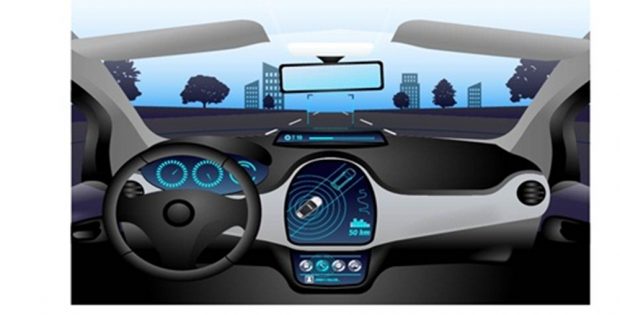 APAC advanced driver assistance system market will pose highest growth rate of around 15% during the forecast time span owing to the increasing availability of cars from major manufacturers with ADAS as standard fitment. China contributes significantly towards regional growth owing to rising domestic demand coupled with increasing automobile production over the projected timeframe.
Advanced Driver Assistance System Market for Park assist systems will account for the maximum volume share at around 20% in 2017. This dominance is attributed to the increasing adoption of these systems in multiple cars owing to lower costs and easier installation process. Further, the availability of reliable and lower cost alternatives in the aftermarket along with supporting government regulations mandating the availability of these systems across all personal vehicles are further strengthening the segment growth. For instance, the Indian government announced the mandatory standard fitment of all vehicles with airbags and parking assist systems sold after July 2019.
Request For Sample Copy Of This Report @ www.gminsights.com/request-sample/detail/2461
Passenger cars dominated the advanced driver assistance system market share owing to rising automotive production across the globe. Increasing disposable income coupled with the availability of multiple car models at varied price range will support the industry growth. Stringent government regulations mandating the standard fitment of multiple ADAS technologies in PCVs are enabling car manufacturers to offer these features as standard across their product portfolio. For instance, Ford announced the standard fitment of ADAS suit including autobraking and lane-keeping features across their vehicles by 2020.
Advanced Driver Assistance System Market, By Technology
Adaptive cruise control
Automatic high beam control
Autonomous park assist
Blind spot detection
Driver monitoring
Forward collision warning
Front lighting
AEB
Night vision
Head up display
Lane departure warning
Park assist
Surround view system
Traffic sign recognition
Tire Pressure monitoring system
Advanced driver assistance system market share from image sensor will grow significantly at around 15% during the study period. This growth can be attributed to the usage of these sensors for facilitating various ADAS systems including night vision, autonomous park assists, blind spot detection, surround view system, lane departure warning, and traffic sign recognition. Higher demand for luxury cars with such installed systems fitted as standard will further boost the industry revenue.
Advancements in sensors and tools for facilitating ADAS technologies along with improvements in product efficiency are supporting the advanced driver assistance system market proliferation over the study timeframe. Evolution of modern computer vision analysis systems for effective object detection along with strong outlook for night vision and auto light control features are positively influencing the market penetration till 2024.
Make an inquiry before buying this report @ www.gminsights.com/inquiry-before-buying/2461
The OEM segment is expected to generate maximum revenue share owing to the increasing investments by industry participants for improving the safety features across their product portfolio. Availability of extended warranties in-case of repairs and replacements along with convenient insurance facilities are further supporting the advanced driver assistance system market demand. Automobile manufacturers install ADAS units in their vehicles during the production phase and offer them as standard fitment. The replacement parts are available at the OEM as well as aftermarket workshops, contributing to the revenue generation.
Advanced Driver Assistance System Market, By Sensors
LiDAR
Infrared
Ultrasonic
RADAR
Image sensor
Increasing adoption of advanced safety features in vehicles including blind spot detection, pedestrian crash avoidance systems, pedestrian crash avoidance mitigation systems and lane departure warning systems in cars are playing major role in expanding the business share over the study timeframe.
Browse Full Report Summary @ www.gminsights.com/industry-analysis/adas-market
Major industry participants of the advanced driver assistance system market include Robert Bosch, Autoliv, Magna International, Continental AG, TRW Automotive, and Texas Instruments. Other notable industry participants are Corporation, Harman International, NVIDIA Corporation, Delphi, Aisin Seiki Co., NXP Semiconductor Inc, Denso and Hyundai Mobis.