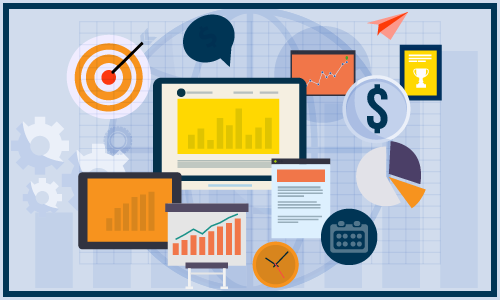 The Aerial Imaging Market growth is attributed to the rising adoption of drones for aerial photography applications. There has been an exponential increase in the use of UAVs for aerial photography applications over the past decade due to the key cost-benefits that they offer over traditional imaging platforms such as helicopter and fixed-wing aircraft-mounted camera platforms. Drones offer excellent maneuverability in congested urban areas where large aircraft cannot venture for capturing aerial images. This capability of drones is majorly leveraged by the real-estate sector for capturing aerial photographs of construction projects in urban areas.
There has been a significant increase in the incidents of natural disasters over the past four decades. According to the Centre for Research on the Epidemiology of Disasters (CRED), the Emergency Events Database (EM-DAT) reports that the frequency of natural disasters has increased nearly three-fold from over 1,300 events in 1975-1984 to over 3,900 in 2005-2014. Aerial imaging largely facilitates the timely assessment of affected areas and assists in quickly expediting appropriate repair and relief operations.
The vertical imaging segment held the majority share of the aerial imaging market in 2017 due to the major utility of the imaging practice in geospatial mapping applications. As vertical aerial images provide useful data for preparing precise digital models of terrains, they are widely used for mapping functions by government institutions.
To access a sample copy or view the aerial imaging market report in detail along with the table of contents, please click the link below: www.gminsights.com/request-sample/detail/105 
The UAV/drone platform held a major market share of around 71% in 2017 due to its rapidly growing adoption of the platform for aerial imaging in a diverse set of sectors including government, construction, oil & gas, military & defense, and agriculture. UAVs prove to be a cost-effective alternative to helicopters and fixed-wing aircraft for aerial imaging, which enables their adoption for small-scale and low-budget imaging applications. There has been a significant decline in the usage of traditional aerial photography platforms, such as parachutes, balloons, kites, and vehicle-mounted poles, due to the advent of drone technology that serves as a reliable alternative for capturing aerial images in varying climatic conditions.
The geospatial mapping segment dominated the aerial mapping market in 2017 due to the extensive applications of different aerial imaging modalities in geospatial mapping functions. Aerial images are utilized for photogrammetric mapping services that use remote sensing technologies and photogrammetry to produce geospatial mapping deliverables.
The urban planning segment is projected to register the fastest growth of over 17% between 2018 and 2024 due to the increasing adoption of aerial photography by government institutions for improving road planning, real estate management, and land use calculations. As aerial images provide city planners with regular up-to-date information on traffic patterns, buildings, railroads, bridges, water features, and other urban infrastructure components, their utility for urban planning is expected to grow significantly over the forecast period.
The military & defense market is expected to exhibit the fastest growth between 2018 and 2024 with a CAGR of over 15%. This high growth is attributed to the large-scale adoption of aerial imaging platforms in the defense sector for applications such as mission simulation, mission planning, and air defense planning. Aerial images are also used for mapping applications, wherein the maps are used for planning military operations and enabling ground-based combat troops to find their way.
North America is projected to account for the majority aerial imaging market share of around 42% by 2024 due to large-scale investments in aerial imaging technologies by major market players such as Google and government institutions such as the Federal Aviation Administration (FAA) in the U.S. Due to the rapid adoption of UAVs for imaging applications in the agriculture sector in the U.S., the region is expected to witness a steady growth between 2018 and 2024.
In addition to such partnership strategies, many industry players are also seen ramping up their positions by setting new benchmarks in terms of product enhancement, performance, and reliability through innovations & technology development. The combination of all these efforts in product innovation and the competitive trends prevalent across this space has led to aerial imaging industry establishing a highly coveted position for itself in the overall electronics sphere. A presumption validating the same is of Global Market Insights, Inc., that claims aerial imaging market to surpass 4 billion by 2024, with a double-digit growth rate.