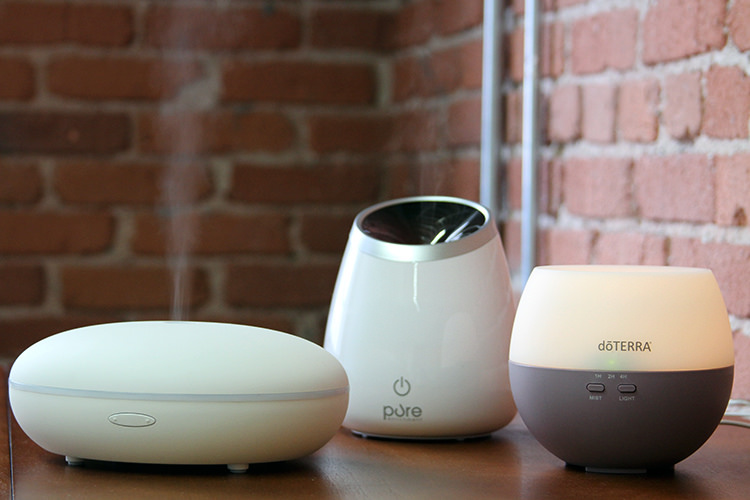 With rising health awareness and surging disposable income making it possible to opt for better health care equipment, air humidifier market is expected to surpass $2.8 billion by 2024. With the increasing concern for the side effects of increasing air pollution, demand for air humidifiers has been also growing.
What would be the chief factors, according to experts, that would drive the air humidifier market?
In the recent decades, developed countries have recovered rapidly from the economical slump while developing nations have been able provide citizens with better incomes that have made them opt for a more comfortable lifestyle. During winters, a major section of the population around the world suffer from not only chapped lips and skin but also from dry throat, sore eyes and sinus congestion. Such discomforts can be easily alleviated with the use of air humidifier and since disposable incomes are increasing, air humidifiers are being sold in greater numbers.
With technological advancements, air humidifiers are being designed to consume less energy while cost of individual units are also gradually declining making them more affordable, preferable and adding impetus to the air humidifier market. With improved operational costs, simplified installation and ease of use, hospitals, data centers and operation theatres are also using air humidifiers as a mainstream machinery, adding to the growth of the air humidifier industry.
Through which end-use sectors is the air humidifier industry expected to register the most growth?
Air humidifiers are extensively used in the residential sector as consumers not only perceive the use of humidifiers to increase their comfort level but have also found it to be useful in reducing the risk of respiratory illness. This factor indeed, is leading most households with young babies or aging people to increase the use of humidifiers.
Commercial and industrial sectors are also coming to increasingly adopt air humidifiers as dry atmospheric conditions cause interference operation of electronic machines and other production equipment. Dry air and consequent static electricity can prove to be extremely hazardous in industries dealing with production of explosive materials. Therefore, air humidifiers are extensively used in such industries besides others such as printers and paper manufacturing where they prove to be useful in allaying paper shrinkage and curls.
While the residential sector accounted for 87% of the air humidifier market share in 2017, a trend that is expected to continue over 2018-2024, air humidifier market from commercial and industrial applications is projected to be pegged at $1.5 billion by 2024.
To access a sample copy or view the"Air Humidifier Market" report in detail along with the table of contents, please click the link below:
www.gminsights.com/request-sample/detail/620
Portability of air humidifiers is known to have added to the product demand. Are there other aspects in air humidifiers that will add to the growth of the industry in the future?
In 2017, portable air humidifiers dominated the market, having have accounted for 90% of the air humidifier industry share. Driven by the ease of installation, convenience and cost competitiveness of these products, portable air humidifier market is likely to remain dominant over 2018-2024. Remarkably, warm mist portable air humidifiers accounted for 20% of the portable air humidifier market share in 2017.
However, air humidifiers are often faced with the disadvantage of being complicated to maintain and have the disrepute of helping in mold growth on upholstery, walls and ceilings, which can be pose serious health risks. Therefore, ultrasonic air humidifiers are becoming increasingly popular not only for their ability to prevent mold growth but also due to their low maintenance needs, reduced operational cost, compatibility with the air duct and superior humidification ability, all of which are expected to drive the ultrasonic air humidifier market over 2018-2024.
How would North America fare in air humidifier industry over 2018-2024? 
In North America, regulatory bodies such as ASHRAE and USEPA have increased awareness regarding the health benefits of using air humidifiers which has led to growth in product demand. Indeed, the North America air humidifier industry is expected to register a 3% CAGR over 2018-2024. In Europe, cold and dry climatic conditions have propelled the growth of the air humidifier market while in Asia Pacific, rising health awareness among the consumers coupled with increase in public spending has added impetus to the air humidifier industry.
Arnstrong International, Carrier, Honeywell, Nortec Humidity, Vornado, Boneco, Dristeem, Stadler Foam, Philips, Winix and Neptronic are some of the leading names in the air humidifier industry. Most of these companies undertake research and development activities as well as mergers and acquisitions to improve their industry stance.