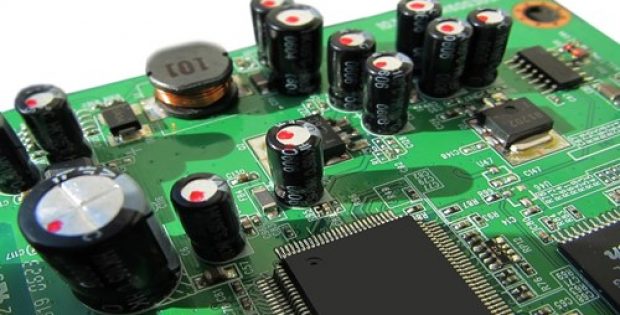 In today's interconnected and digital world, Artificial Intelligence is shaping the future of every industry. Be it marketing, finance, customer service or electronics, AI technology is exploring new horizons for companies. Numerous companies in the world are reaping the capabilities of AI to gain added benefits and enhance business outlook.
A similar instance occurred recently, when China's e-commerce giant, Alibaba Group reportedly unveiled its first semiconductor chip designed for artificial intelligence applications. With this move, Alibaba became the latest non-traditional chipmaker to develop its own hardware.
Sources cite that this move signals China's aspirations to develop a homegrown semiconductor industry. Introduction of AI chip would also boost the company's rapidly growing cloud computing capabilities.
According to the report, Alibaba's AI chip, Hanguang 800, is designed to carry out cloud computing task at a much faster rate than conventional chips; performing hour-long tasks within just five minutes.
Alibaba said that the Hanguang 800 is currently being used in the company's internal operations especially in automatic translation on e-commerce sites, product search, intelligent customer service, personalized recommendations and advertising. These are some of the areas where the chip can help manage extensive computing tasks.
Jeff Zhang, Chief Technology Officer of Alibaba, stated that in the coming future, the company plans to empower its customers by giving them access to advanced computing through its cloud business.
According to Alibaba spokesperson, the company has no plans to market or sell the Hanguang 800 as a standalone product. Instead, Alibaba will be using this chip in its cloud computing products to increase efficiency.
With this move, Alibaba becomes the latest among non-traditional chipmakers, including China's Baidu and Tencent, and Silicon Valley companies such as Facebook and Google, who are also developing in-house AI chips. With the help of AI chips, companies are aiming to cope with the requirement of faster computing power demanded by next-gen AI technologies.
According to the sources, the government of China is worried about its semiconductor supply-chain following Washington's move to blacklist Huawei and ZTE, restricting their access to American technologies.
As a result, the Chinese government is encouraging the development of chip design and manufacturing at a domestic level to achieve semiconductor self-sufficiency and reduce the country's dependence on foreign chip manufacturers such as the US's Intel and Qualcomm.
Source Credit – https://www.cnbc.com/2019/09/25/alibaba-unveils-its-first-ai-chip-called-the-hanguang-800.html