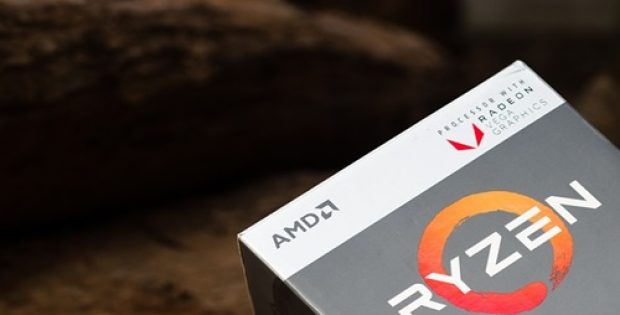 AMD, an American multinational semiconductor corporation based in Santa Clara, has made it to the headlines with the global release of its flagship PC gaming platform built upon AMD Ryzen™ 3000 Series Processors with Radeon™ Graphics (APUs), AMD Radeon™ RX 5700 series graphics cards, and Third Generation AMD Ryzen™ PC Processors. Reportedly, this amazing combination will take gaming performance, visual accuracy, and immersive experience to newer heights.
For the record, AMD Radeon RX 5700 series graphics cards have taken the 1440p gaming to a different level. Based on innovative all-new gaming architecture AMD RDNA and 7nm process technology, the novel graphics cards offer the advanced features, speedy performance, and premium visual accuracy for the recent AAA and eSports titles. Beginning soon, RX 5700 graphics cards and AMD Radeon RX 5700 XT can be purchased from retailers, etailers or from www.amd.com for $349 and $399 USD SEP respectively. The Radeon RX 5700 XT graphics card (50th Anniversary Edition) is available for $449 USD SEP from JD.com and AMD.com.
3rd Gen AMD Ryzen Processors for desktop is a powerful presentation of the technology leadership of AMD, currently having approximately 12 cores and 24 threads, offering the first high-performance 7nm processors in consumer desktop PCs. Based on the top performing "Zen" architectures, the "Zen 2" microarchitecture integrates advancements which offer a substantial IPC uplift of an anticipated 15% generationally for speedy gaming and content production. The new Ryzen 3000 Series and third Gen Ryzen Desktop Processors are now accessible worldwide across the leading etailers and retailers at a starting price of $99 USD SEP.
Dr. Lisa Su, President and CEO, AMD, was quoted stating that the company is glad to release its latest AMD Radeon graphics cards and AMD Ryzen processors to offer an unmatched PC gaming platform with leading position at every price point. Dr. Su further added that AMD is dedicated towards triggering innovation and competition in computing and graphics market to offer a phenomenal and incredible experience to gamers, creators, and PC lovers.
Source credits:
https://www.amd.com/en/press-releases/2019-07-07-amd-unleashes-ultimate-pc-gaming-platform-worldwide-availability-amd