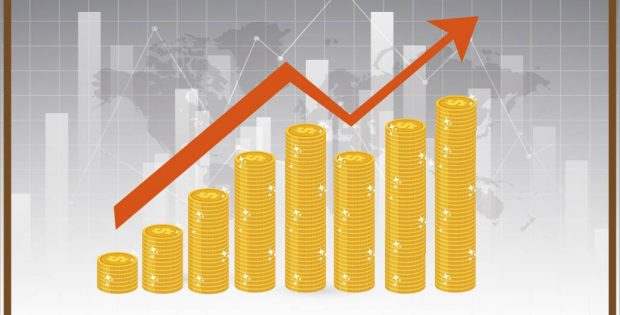 The commendable initiatives undertaken by regional governments to combat global water scarcity are pivotal drivers of micro irrigation system market. The agricultural sector has perpetually been affected due to the depletion of natural water sources worldwide, on the grounds of which regulatory bodies have mandated the deployment of highly efficient water systems to improve crop yield. Statistically, the Earth's available freshwater is largely deployed for agriculture – as per estimates, around 70% of withdrawals from the groundwater and freshwater sources are utilized by the agricultural sector. This figure is approximately three times more than the estimate made over five decades ago. Owing to increasing irrigation needs, the global water demand for agriculture and by extension, food requirement, is anticipated to rise by a further 19% by 2050. This has led to an urgent demand for specialized irrigation processes, the commercialization of which would subsequently augment the revenue graph of micro irrigation systems industry.
Access the Micro irrigation System Market report now: https://www.gminsights.com/industry-analysis/microirrigation-systems-market
It is integral to mention that extensive research projects have made it possible for highly innovative micro irrigation methodologies to be conceived and marketed in the last few years. Currently for instance, micro irrigation systems market primarily encompass the sprinkler and drip irrigation products, though the utilization of mist, spray, and jet irrigation products are also on a rise. However, the robust demand for these products has prompted micro irrigation system industry players to go the whole hog and come up innovative technologies that can be deployed in these products to further ramp up their efficiency. Consequently, the sales and popularity of these products would help propel the profitability landscape of micro irrigation systems market, which was worth USD 5 billion in 2016.
While these companies are renown to be vying with one another for coming up with innovative product concepts, Jain irrigation, in recent times, has been overtly active in micro irrigation system market. A synopsis of the company's latest accomplishments that are certain to benefit micro irrigation systems industry share is enlisted below:
In October 2017, Jain Irrigation declared that NaanDaan Jain, its Mexican subsidiary has secured an order comprising two projects valued at USD 24 million from the agricultural ministry of Honduras. Apparently, the India micro irrigation systems market player would be responsible for the design, supply, and installation of plastic pipe networks in the command areas of two reservoirs in the region for the next 30 months. This conveyance is slated to provide irrigation water from the reservoirs to at least 6,000 farmers in the area, which would ultimately impel micro irrigation system market outlook.
Request for a sample of this research report @
https://www.gminsights.com/request-sample/detail/2075
In November 2017, Jain Irrigation, once again bagged a contract worth more than INR 125 crores, in order to improve the efficiency of water usage by more than 50% to 55% by utilizing the Pressurised Piped Distribution Network (PDN) and on-farm micro irrigation systems. The project is slated to be implemented with pressurized PVC pipe distribution in a command area of more than 16,500 acres in Jalgaon, and will considerably strengthen the company's presence further in India micro irrigation system industry.
India has been projected to emerge as one of the most lucrative avenues for APAC micro irrigation system market, driven by the numerous developments prevalent in the region. The efforts undertaken by companies notwithstanding, there exists another major reason why India and China would both be the key revenue pockets for APAC micro irrigation systems market. As per estimates, India and China have only 10% and 18% of their arable land that thrives on micro irrigation, which affirms that there is an unbelievably immense potential for micro irrigation system industry to gain ground in these geographies. In consequence this would also impact the revenue scale of APAC micro irrigation systems market, which was valued for more than USD 1.5 billion in 2016. As drip and sprinkler irrigation methodologies garner rave reviews across both these economies, the profitability graph of Asia Pacific micro irrigation systems industry would eventually rise several notches higher in the ensuing years.
Another pivotal driving force that may impact Asia Pacific micro irrigation system market trends is the innovation brought forth by the regional players. In India for instance, The Command Area Development Authority (CADA) recently signed an MoU with the Niti Aayog for the pan-India promotion of a state-of-the-art, sophisticated solar-based micro irrigation project. With this scheme, farmers are expected to get fresh canal water for micro irrigating their fields without water scarcity issues. Apparently, the power generated through installed solar panels in identified fields would be linked to a power grid via separate feeder lines, and the power supply so obtained would be used to energize micro irrigation systems. The project is anticipated to be deployed in 5 villages of 13 districts, and would considerably propel the regional micro irrigation system market size. This precedence further goes to prove that India would be a technologically advanced hub that may transform the dynamics of APAC micro irrigation systems industry in the years ahead.
Make an inquiry for purchasing this report @
https://www.gminsights.com/inquiry-before-buying/2075
With the world traversing along the path of reduced energy consumption and optimum resource utilization, it goes without saying that micro irrigation system market stands to gain massive proceeds in the years ahead. Touted to effectively reduce labor and irrigation costs, these systems have effortlessly made their presence felt across global agricultural sector. Moreover, regional governments, water system manufacturing companies, and regulatory bodies have been striving to innovate technologically advanced products and generate awareness regarding the importance of safe, optimized irrigation, which will prove highly beneficial for micro irrigation systems market in terms of sales volume and revenue. With these systems finding deployment across numerous applications, viz., plantation crops, field crops, vineyards, and orchards, micro irrigation system industry size is likely to soar high over 2017-2024. As per estimates in fact, micro irrigation systems market share is slated to cross a valuation of USD 12 billion by 2024, with an estimated volume projection of more than 150 million hectares.