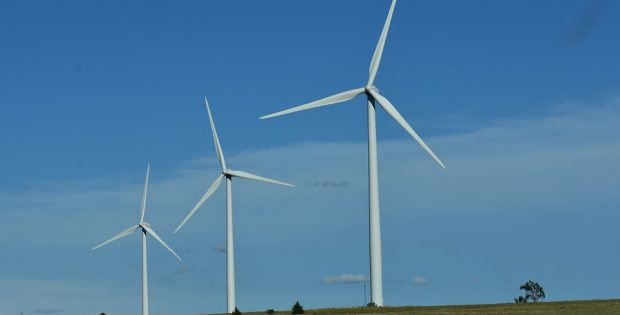 With growing concerns of climate change and decreasing biodiversity, various firms across the world, from automotive enterprises to smartphone companies, are turning to renewable energy to reduce their carbon footprints. Spurred by the threat of climate change, a number of government as well as private organizations are increasingly adopting renewable energy for their operations while spreading awareness and promoting clean energy across the world.
Apple Inc., the American technology giant, reportedly announced that it would invest in three wind farms across China under its $300 million China Clean Energy Fund. This fund will be used to generate renewable energy of one gigawatt by 2022 and these three wind farms are expected to make up 10% of that goal.
This fund can be considered as an environmental partnership of Apple and ten of the firm's Chinese suppliers. This investment is made in order to help Apple suppliers fuel the production of Apple products through 100% renewable energy.
The three wind farms are located in Hubei and Hunan province.
Concord New Energy Group Limited, Hong Kong based firm, has developed the Concord Shen Zhang Tang and Concord Jing Tang wind farms. Each wind farm generates 48 megawatts (MW) clean energy.
Meanwhile, Fenghua Energy Investment Group, has developed a 38 MW wind farm in Hubei province. The three wind farms mark Apple's first investments under the China Clean Energy Fund.
Apple's Vice President of Environment, Policy and Social Initiatives, Lisa Jackson stated that seeing these clean energy projects completed and successfully providing clean energy to China is really thrilling.
Jackson added that the company is proud that its suppliers participating in the investment share the company's commitment to support innovative clean energy solutions, reducing emissions and tackling climate change.
The tech giant's long-term goal is to see that all its suppliers across the world utilize 100% clean energy, and the company claims that 44 of its partners, across 16 nations, have already committed to this.
Apple and its suppliers together would generate over 4 gigawatts of clean energy across the world by 2020.
Apple already powers its operations through 100% renewable energy and is currently the biggest solar power user in the US.
Source credit: https://www.apple.com/newsroom/2019/09/apple-launched-china-clean-energy-fund-invests-in-three-wind-farms/