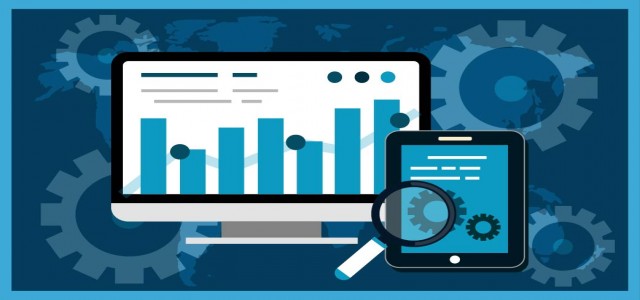 The Asia Pacific telemedicine market size is likely to receive a significant impetus, with the second wave of the novel coronavirus striking several nations across the region. Several government initiatives have been favoring growth. These initiatives are encouraging the adoption of sophisticated medical infrastructure across healthcare facilities and technologically advanced healthcare information technology (IT) solutions.
Get sample copy of this research report @ https://www.graphicalresearch.com/request/1480/sample
India, Japan, Malaysia, Indonesia, and Singapore are likely to contribute significantly towards the overall telemedicine industry share in Asia Pacific by 2026 owing to the ambitious governmental plans toward digitalization. For example, Singapore announced its Research and Innovation Enterprise Plan which aims to speed up digital innovation and support digital revolution across numerous sectors including healthcare. The government allocated nearly $19 billion toward this initiative.
In terms of services, APAC telemedicine market forecast is bifurcated into teleeducation/training, telemonitoring, and teleconsulting, among others. The teleeducation/training segment contributed over 30% toward the total telemedicine industry share during 2019 in Asia Pacific. The growing demand for educational courses and programs across rural healthcare facilities using video, audio, and computers had been pushing the market growth since before the pandemic.
During the pandemic, the need for teleeducation has been amplifying due to the need for training healthcare staff in areas such as self-care, vaccination, and infection control. Moreover, the surge in the number of medical emergencies requires frequent communication between healthcare professionals located in different parts of the world.
In terms of specialty, the telemedicine market in Asia Pacific has been categorized into dermatology, neurology, cardiology, mental health, gynecology, orthopedics, and others. Of these, the dermatology segment represented over 30% of the regional market revenue during 2019 and is expected to grow further through 2026. As the consciousness regarding facial appearance increases amongst the Asian population, the market will witness a substantial uptick in the demand for cosmetic surgeries.
The rising inclination toward advanced cosmetic procedures is likely to push the need for online consultation and telehealth services through solutions such as mHealth platforms and telemedicine apps. This will drive the demand for teleconsultations in the region.
The telemedicine market outlook is segmented into telehome and telehospital. The telehome care segment accounted for a substantial chunk of the overall industry share during 2019. It is likely to see a rising curve in terms of adoption especially across remote areas where healthcare facilities are inaccessible and require a long journey.
When telehome solutions are adopted, one need not venture out amidst the pandemic, especially as stay-at-home orders are reinforced across several regions. TeleECG systems can be installed at the homes of patients, ambulances, and other make-shift healthcare facilities that have been recently set up to address the COVID-19 emergencies. TeleECG devices can transmit ECG images to hospitals at a faster pace, enabling faster treatment and diagnosis of emergency patients.
Australia telemedicine market is projected to undergo considerable growth, accruing over $0.9 billion through 2026. Favorable government policies alongside the growing incidence of chronic diseases across the nation is pushing market growth. During March 2020, the Australian government introduced its new COVID-19 app integrating WhatsApp chat features for the general public.
Request for customization @ https://www.graphicalresearch.com/request/1480/customize-this-report
Apart from providing accurate information and constant updates, the app provides telehealth services throughout the country. As the use of smartphones and high-speed internet facilities has been escalating across the region, the telemedicine industry size is expected to augment significantly due to the rising popularity of telemedicine apps and mHealth platforms.
Table of Contents (ToC) of the report:
Chapter 1 Methodology
1.1 Definition and forecast parameters
1.1.1 Definitions
1.1.2 Methodology and forecast parameters
1.2 Data sources
1.3 References & sources
1.3.1 Secondary
1.3.2 Primary
Chapter 2 Executive Summary
2.1 APAC telemedicine industry summary, 2015 – 2026
2.1.1 Country trends
2.1.2 Service trends
2.1.3 Type trends
2.1.4 Specialty trends
2.1.5 Delivery mode trends
Browse complete Table of Contents (ToC) of this research report @ https://www.graphicalresearch.com/table-of-content/1480/apac-telemedicine-market
About Graphical Research:
Graphical Research is a business research firm that provides industry insights, market forecast and strategic inputs through granular research reports and advisory services. We publish targeted research reports with an aim to address varied customer needs, from market penetration and entry strategies to portfolio management and strategic outlook. We understand that business requirements are unique: our syndicate reports are designed to ensure relevance for industry participants across the value chain. We also provide custom reports that are tailored to the exact needs of the customer, with dedicated analyst support across the purchase lifecycle.