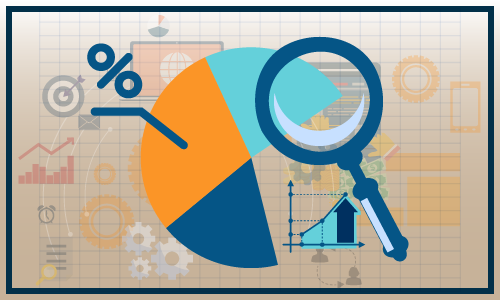 The hardware segment of the augmented reality market is expected to grow rapidly over the forecast time span. Common applications, such as gaming and retail, use AR applications on tablets and smartphones, not requiring a dedicated hardware device such as HMDs or smart glasses. However, enterprise uses of the technology such as designing, manufacturing, and quality check in aerospace & defense, industrial, automotive, and medical are increasingly investing in hardware such as HMDs and smart glasses.
While the underlying technology and the application expanse of augmented reality market is rapidly advancing, one of the major constraints that is somewhat acting as a deterrent in the business penetration is the privacy vulnerability concerns associated with the technology. The integration of AR technology into any platform requires disclosure of personal info, which when mishandled often lead to privacy risks
Request sample copy of this report @ https://www.gminsights.com/request-sample/detail/695
Augmented Reality Market is estimated to surpass USD 50 billion by 2024. Rising applications of the technology in retail and e-commerce are expected to drive the AR market growth. According to Retail Perceptions, about 61 percent of the shoppers prefer to shop at the outlets that offer AR experiences and about 40 percent are willing to pay more if they could experience the product using the technology. Retailers are increasingly investing in implementing the technology in their stores to attract customers and enhance their experience, thus fueling the AR market growth.
Germany augmented reality market is expected to grow at a fast pace over the forecast time span owing to increasing applications of the technology in the automobile industry. In the race to develop driverless cars, manufacturers, such as Audi and BMW, are implementing the technology in automobiles to increase the level of self-driving capabilities. The manufacturers are also implementing the technology in manufacturing processes to improve the operational effectiveness.
Some of the key players in the augmented reality market include Blippar, Magic Leap, Facebook, Inc., Google, Inc., DAQRI, Upskill, PTC, Apple, Inc., Qualcomm, Wikitude GmbH, Microsoft Corporation, Samsung Electronics Co., Ltd., HTC Corporation, and Marxent Labs LLC. The industry ecosystem consists of several players such as hardware providers, technology providers, application developers, platform providers, content developers, and system integrators. Companies are investing in implementing the technology in utility apps.
Make an inquiry for buying this report @ https://www.gminsights.com/inquiry-before-buying/695
Glimpse of Table of Content (ToC): -
Chapter 4 Augmented Reality Market, By Component
4.1 Global augmented reality headsets market share, by component, 2016 & 2024
4.2 Hardware
4.2.1 Augmented reality hardware market, 2014 - 2024
4.2.2 Augmented reality hardware market, by region, 2014 - 2024
4.2.3......... Head-mounted display
4.2.3.1 Head-mounted display market, 2014 - 2024
4.2.3.2 Head-mounted display market, by region, 2014 - 2024
4.2.4......... Head-up display
4.2.4.1 Head-up display market, 2014 - 2024
4.2.4.1 Head-up display market, by region, 2014 - 2024
4.2.5......... Smart glasses
4.2.5.1 Smart glasses market, 2014 - 2024
4.2.5.1 Smart glasses market, by region, 2014 - 2024
4.3 Software
4.3.1 Augmented reality software market, 2014 - 2024
4.3.2 Augmented reality software market, by region, 2014 - 2024
Chapter 5 Augmented Reality Market, By Application
5.1 Global augmented reality market share, by application, 2016 & 2024
5.2 Medical
5.2.1 Augmented reality market in medical applications, 2014 - 2024
5.2.2 Augmented reality market in medical applications, by region, 2014 - 2024
5.3 Automotive
5.4 Aerospace & defense
5.5 Gaming
5.6 Retail
5.7 Industrial
Browse complete Table of Contents (ToC) of this research report @ https://www.gminsights.com/toc/detail/augmented-reality-ar-market