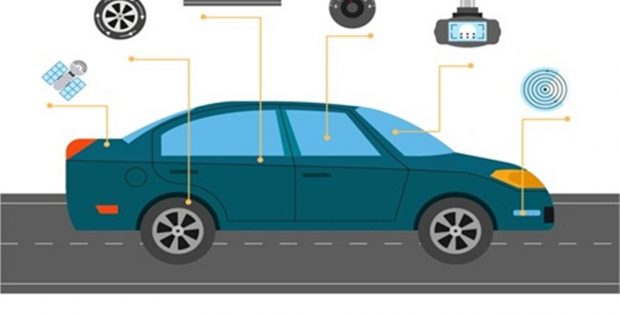 Global Market Insights, Inc. presents an extensive report on Automotive Sensors Market that offers qualitative information about prevailing trends and a detailed analysis of the growth trajectory of this industry. It also includes a study of the historical data and detailed statistics that will help determine the future scope of the industry in terms of commercialization opportunities.
The powertrain application in the automotive sensors market is expected to grow rapidly over forecast years due to the provisioning of level, position, and speed data to these systems. Sensor manufacturers have developed a specific powertrain segment in their product portfolio, which will offer application-specific components. In the automotive sensors market, safety & control applications are witnessing high development owing to the growing deployment in autonomous, semi-autonomous, and luxury vehicles. These systems aid in vehicle sensing and monitoring the speed in cases of accidents. In modern vehicles, the safety applications are deployed in the lane management systems to alert the drivers in maintaining the lane while driving.
Request For Table Of Content @ https://www.gminsights.com/request-toc/upcoming/2996
The automotive sensors market is growing due to development in LiDAR and RADAR components. Light detection and range-sensing methods are used to aid automated and self-driving car systems. LiDAR provides ADAS with a 360-degree visibility and accurate depth information about nearby obstacles. Major autonomous vehicle manufacturers including Baidu and Uber are deploying RADAR and LiDAR components in their ADAS systems. Another trend in the automotive sensors market is the quick response time for other automotive applications such as lighting & energy management systems.
In the automotive sensors market, proximity sensing components are witnessing a high demand due to their implementation in parking assistance and adaptive cruise control systems. These components deployed in the parking assist systems to aid the driver in detecting the distance of an object from the vehicle and provides alerts before crashing. Additionally, these components are increasingly being incorporated into intelligent infotainment systems that allow users to control the volume and other functions through hand movements from a distance. The automotive sensors market also witnesses a substantial demand for image sensors owing to the incorporation in lighting & imaging systems in modern vehicles. They offer enhanced assistance to night-vision & camera-enabled applications such as emergency braking, video mirrors, and driver monitoring in the automobile.
Passenger cars in the automotive sensors market have witnessed a rapid growth due to applications in several basic and advanced vehicle systems such as the chassis, safety, telematics, etc. These cars have a high demand across the globe owing to improvements in the consumer lifestyle and price flexibilities suitable for all consumer segments. Another factor attributing to the demand is the provision of technical vehicle advancements and safety features at reasonable prices. Heavy commercial vehicles also deploy a variety of sensing components, further contributing to the industry growth. These vehicles use the sensors mainly in the telematics, night vision, and infotainment systems. Night vision systems essentially deploy imaging sensors that aid drivers in controlling the speed and facilitates easy night driving. Manufacturers in the automotive sensors market are developing specialized HCV sensors that are standard-compliant and reliable for heavy-duty use.
Make an inquiry before buying this report @ https://www.gminsights.com/inquiry-before-buying/2996
Europe is expected to cover a substantial share in the automotive sensors market in the coming years. This growth is attributed to the presence of major luxury car manufacturers in the region including Audi and BMW, among others. All modern and luxury vehicles deploy many sensing components that add up to the automotive sensors market development. The supportive EU standards and initiatives for road safety and development of the European automotive sector are driving the industry growth. Additionally, the U.S. is expected to dominate the automotive sensors market owing to the high demand for the automotive safety & control systems in this region. Early technological adoption and consumer awareness about advanced automotive systems support the consumption of sensing components.
The automotive sensors market development is hampered by high sensor costs that limit the use in traditional and passenger vehicles. The price factor enforces vehicle manufacturers to deploy these components in luxury and autonomous vehicles only. The issue can be eliminated by improved supplier-OEM relationships, which will aid them in purchasing the sensing components at lower prices. Another factor restraining the automotive sensors market is the short life and reliability issues of the sensing components. These challenges can be overcome by component manufacturers through the deployment of more efficient and reliable products.
Browse Full Report Summary @ https://www.gminsights.com/industry-analysis/automotive-sensors-market
Key players operating in the automotive sensors market include Continental AG, TE Connectivity, Delphi Automotive PLC, NXP Semiconductor, Denso Corporation, Samsung, Infineon Technologies, Bosch Group, ZF Friedrichshafen AG, and Analog Devices. Major companies are developing efficient product innovations and supply chain management strategies to cater to the increasing demands from the automotive sector. Additionally, companies in the automotive sensors market have developed specialized sensors for autonomous vehicles to support recent developments.