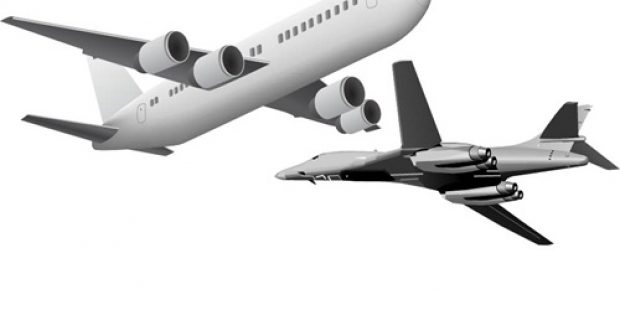 Global Market Insights, Inc. newly added the Autopilot System Market Report that gives meticulous investigation of current scenario of the market size, share, demand, growth, trends, and forecast in the coming years.
Europe and U.S. autopilot system market share is forecast to continue dominating global revenue in the coming years. The incorporation of rules and regulations for improvisation of flight safety and technology standards for airlines and passengers will be a notable trend. Latin America and APAC autopilot system market size are expected to witness significant growth during the forecast timeline.
Request For Table Of Content @ www.gminsights.com/request-toc/upcoming/1210
By aircraft type, the autopilot system market can be segmented into narrow body, wide body, regional jets and turbo propeller aircrafts. The narrow body aircraft segment is expected to dominate the industry with the improvement in lifestyle and demand for air travel owing to the introduction of low cost carriers with technologically advanced products. Technological development has resulted in sophisticated systems offering various functionalities like heading mode, guide slope coupling, altitude hold, control wheel steering, vertical speed, course deviation warning, dual mode intercept, coupling and tracking, curve based navigation, sense and avoid.
Major applications of the autopilot system market are commercial, military & aerospace. The industry can be divided in to airborne, maritime and land based vehicles. Autopilot system market share for airborne vehicles include commercial and military aircrafts in the manned segment, while UAVs and missiles form part of the unmanned segment. Further, the maritime vehicles can be segmented into sea based like ships (military & commercial), and subsea based vehicles like submarines or underwater unmanned vehicles, remotely controlled vehicles.
On basis of components, the industry can be segmented in to four types, GPS, gyros, actuators and computer systems & software. The aircraft or vehicle is equipped with a GPS that can locate the aircraft position in space by measuring its distance from three or more satellites of the network. Using the navigation system, the autopilot can do more than keeping the plane straight, it can plan and execute a complete flight route.
Increase in air travel due to the introduction of low cost fare flights and rising safety concerns of airborne flights will fuel the autopilot system market growth. It improves the accuracy of navigation, reduces the need for human intervention and helps in guiding the pilot and monitoring the trajectory in case of risky situations to avoid accidents. The module is designed in such a way so as to cutback the workload of the cockpit and increase the efficiency of the pilot to control the flight.
Make an inquiry before buying this report @ www.gminsights.com/inquiry-before-buying/1210
Integration of hardware, software and complexity leading to system errors and failures are the limitations faced by this industry. Introduction of stringent laws and regulations by various governments regarding the aircraft safety represents a challenge to industry participants. Growth opportunities include sophisticated technology development that has led to ability to maintain navigational course. Expensive avionics and maintenance costs will restrict the autopilot system market share.
Increasing need for flight automation, reduction in operating expenses for higher gains, improved fuel efficiency, and safer cruise are the drivers which will accelerate the autopilot system market size in the coming years. Companies looking for technological advancements and developing high end equipment for greater control and robust applications for military and aerospace will drive the growth. These devices are used in manned and unmanned vehicles such as missiles and UAVs. The growing autonomous vehicles market will propel autopilot system market size. For instance, in January 2017, Tesla incorporated the enhanced autopilot system in its new self-driving cars.
Browse Full Report Summary @ www.gminsights.com/industry-analysis/autopilot-system-market   
Companies operating in this industry are Genesys Aerosystems, Honeywell International, Lockheed Martin, Rockwell Collins, Garmin and Micropilot. Other players include Furuno, Raymairne, DJI, Navico Group, Cloud Cap Technology, Airware, BAE Systems, Century Flight Systems, Comnav Marine, Raytheon, Trimble Navigation, TMQ International, Cobham PLC.