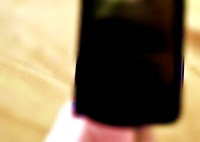 Beacon Technology Market growth is attributed to increasing penetration of smartphones around the world and need for location-based proximity marketing solutions to improve customer experience. Mobile devices have become an integral component of marketing and communication strategies of businesses to attract customers who use smartphones as the primary channel to conduct research and make purchase decisions.The commercialization potential of the entire business space is quite evident from the estimates by Global Market Insights, Inc., that claims beacon technology market to exceed a valuation of USD 25 billion by 2024. The technology has been creating a buzz since for a while now, particularly post the introduction of Apple's first Bluetooth based ibeacon protocol in the year 2013.
The retail sector is expected to gain a major share of the beacon technology market by 2024 accounting to over 55%. This dominance can be attributed to rapid adoption of the technology by retailers to strengthen their marketing strategies by incorporating proximity marketing using beacon transmitters. Beacons have proved to be effective in increasing revisits and enabling impulse purchases while enabling an omnichannel shopping experience. This is expected to fuel the further adoption of the technology by the retail industry over the timeline. On the other hand, the healthcare sector is expected to witness high growth between 2017 and 2024 as the technology offers to improve the hospital management functions by facilitating better patient and staff monitoring.
On-premise beacon technology market will account for considerable share by 2024 due to the availability of numerous vendors developing and commercializing beacons that can be locally deployed by businesses with ease and without much technical expertise or assistance. However, cloud deployment model is expected to witness accelerated growth during the timeline owing to rapid adoption of cloud computing technology, as it offers a cost-effective approach to store and manage huge volumes of customer data. With vendors such as Kontakt.io and Cisco offering cloud-based beacon solutions to their customers, the adoption of this model is likely to increase consistently over the forecast period.
To access a sample copy or view the beacon technology market report in detail along with the table of contents, please click the link below:www.gminsights.com/request-sample/detail/2296
BLE dominates the beacon technology market in 2016 with a major market share of over 85% due to its low power consumption capabilities compared to other technologies in the market such as Wi-Fi, Geofencing and GPS. As it is cheaper to manufacture BLE modules, the overall cost of beacon hardware can be significantly reduced which makes the technology the most preferred choice for operating beacons.
Speaking of the competitive landscape, beacon technology industry is undergoing an inflection point, where the business space is transiting from a consolidated structure to a rather fragmented or shared model. Some of the strong contenders other than Apple and Google, that are readily investing in beacon technology market include Radius Networks, Kontakt.io, Estimote, Blue Sense Networks, Gimbal, BlueCats, Glimworm Beacons, and Beaconinside.
These giants are heavily banking on product innovation and development to come up with enhanced beacon products that feature water-resistant surfaces, wider range, and cloud based network management facilities. With a plethora of verticals having already borne the dynamic impact of this technology, beacon technology market is overtly one of the fascinating business spheres of recent times to watch unfold.
North America is projected to dominate the beacon technology market by 2024 owing to the extensive adoption of the technology in the region, especially in the retail sector. Large scale U.S. retailers such as Walmart and Target have deployed beacons in numerous retail stores for beaming promotions, coupons, store maps and products info via their mobile apps. As traditional retailers in the region are becoming more adept at using technology to sustain against e-commerce retail models, beacons have emerged as the go to technology to enable a rich digital shopping experience for their customers.