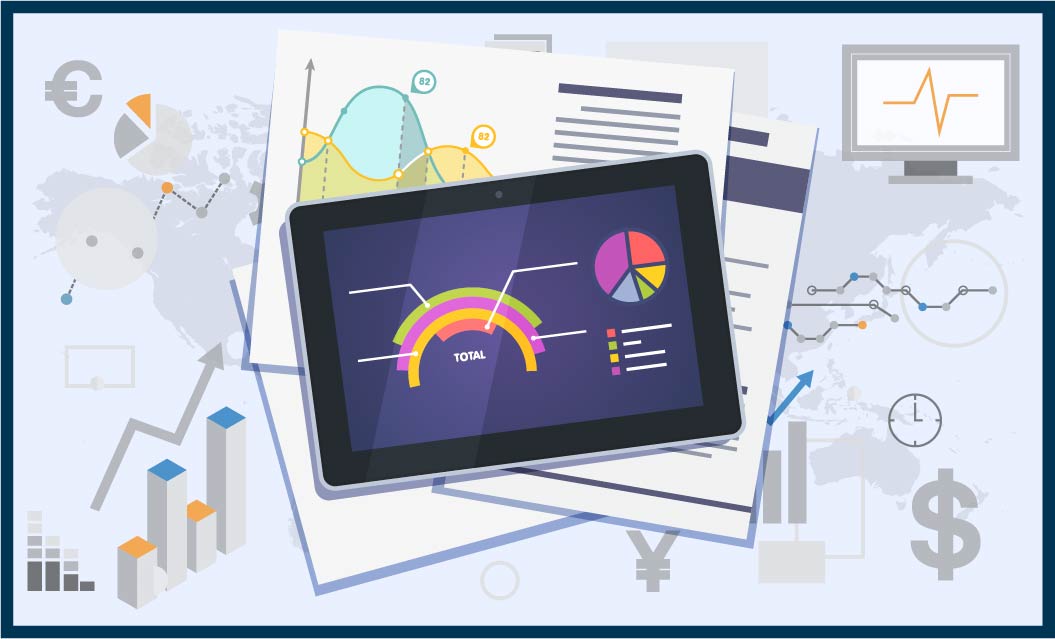 Biometrics market has already established its significant presence across the security landscape in a bid to combat the increasing instances of data theft, security breaches, and data hacking. Organizations are increasingly demanding for authentication solutions that not only offer reliable security but also are extremely difficult to hack. Biometrics technology is one such solution that arguably fits into all these conditions, subject to the fact that this technology is basically based on statistical analysis of biological data. Biometrics authenticate individuals based on the physiological or behavioral characteristics such as identifiers, face recognition, DNA, palm veins, iris recognition, etc. As per Global Market Insights, Inc., biometrics market is forecast to surpass USD 50 billion by 2024. The speculated figure is almost quadruple of its market valuation in 2016 recorded at USD 12 billion, which is deemed to be a positive indicator for the overall business growth.
Increasing usage of these biometric systems for criminal and fraudulent identification is expected to drive the growth in the coming years. Government initiatives to adopt these technology as a robust identification technique will further propel the biometrics market growth.
The technology offers statistical scrutiny of biological data, which is less prone to hacking as compared to password security. The biometrics identify physiological and behavioural characteristics of individuals which are examined to validate the identity an individual. Such factors are contributing to the increased revenue for biometrics market.
Growing fraudulent cases across the industries have augmented the importance of these systems in order to maintain data security and privacy thus, increasing the adoption globally. For instance, in 2014 JP Morgan was victim of data breach in which hackers accessed the important data of around 83 million customers. This made the sector more attentive and increased the usage of these system across the industry.
To access a sample copy or view the biometrics market report in detail along with the table of contents, please click the link below: www.gminsights.com/request-sample/detail/493 
The increasing propagation of smartphones, demand for wearable technology, and availability of diverse range of these biometric solutions is expected to propel the industry growth over the period. Moreover, security breaches, stringent security protocols, ease of use, speed of security clearance, IoT landscape, safe and robust systems against potential hackers is driving the demand for the biometrics market.
Uncertainty related to the storage of the collected data may hinder the growth from 2016-2023. Records that contain sensitive identification data including fingerprints may become a cause for unlawful access and misuse. In addition, excessive cost associated with the system may pose a challenge to the biometrics market growth.
Fingerprint recognition technology accounted for majority of share in biometrics market as it is old, low cost, and easy to install. It is also used in e-visas, e-passports, and driving licenses to authenticate the data of an individual. Fingerprint authentication find usage various application and are widely being adopted by the companies.
AFIS biometrics market is expected to witness significant CAGR growth in coming years owing to its increasing usage in law enforcement and civil applications. Moreover, it also assists in background checking in private sector.
Benefits such as unauthorized vehicle use detection, reduction of overtime expenses, and identification of billing anomalies will support the transportation & logistics segment growth from 2017 to 2024. Banking & finance applications will benefit from the rising demand from various financial institutions for precise authentication and streamlining of operations.
Travel application segment in biometrics market accounted for majority of share in 2015 due to stringent government regulations and norms to improve the overall security. The country such as UK and the U.S. are passing strict norms to maintain the safety. For instance, according to Visa Entry Reform Act of 2002 in the U.S. it is compulsory to use biometrics in the visas process.
North America hold maximum number of shares in biometrics market owing to strong demand in security and government sectors. Companies increasing investment in biometric based security solutions have also contributed to the revenue. Asia Pacific are expected to witness highest growth over the future due to the rising criminal activities.
The major player operating in the biometrics market includes 3M Cogent, BIO-Key International, CMI Time Management, Iris ID, Lockheed Martin, NEC Corporation, Smartmatic, and Pradotec. Companies are providing customized solutions to provide unique solutions to the customers.