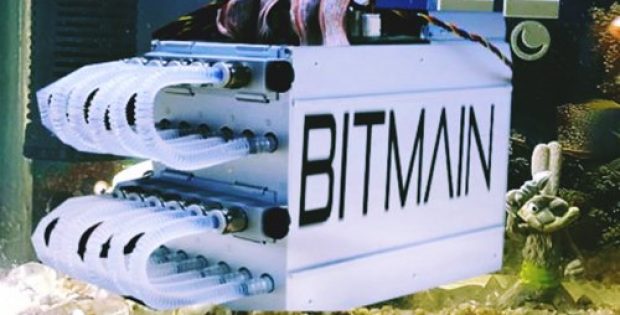 Bitmain, the Chinese cryptocurrency equipment megafirm, officially announced the release of Antminer S9 Hydro, a flagship product of the company. As per sources, Antminer S9 Hydro is an innovation in itself as it creates a new water-cooled, mining model that affords high energy saving and generates less noise.
Incidentally, The Antminer S9 Hydro is capable of supporting SHA256 algorithm and can be utilized in the mining of mainstream digital currencies such as Bitcoin or Bitcoin Cash.
Reports claim that large cryptocurrency farms can hook the Antminer S9 Hydro straight to an external water source, and according to Bitmain, reduce energy consumption by approximately 10%.
The Antminer S9 Hydro reportedly has the most effective heat dissipation design as it uses water cooling instead of air cooling. It has a high-precision water cooling module and can support direct introduction of outdoor water source and quickly cool down various components of the miner including the computing boards.
It has been found that the chip temperature difference during operation is merely 5°C, a factor that can significantly improve the stability and performance of the miner. Antminer S9 Hydro is also anticipated to decrease the maintenance cost of mining farms.
Reliable reports state that the advantage of the Antminer S9 Hydro lies in the fact that reduction of chip temperature can facilitate 8% to 12% of the electricity savings as well as noise reduction by as much as 20 dB when compared to traditional air-cooled miners. Antminer S9 Hydro also offers easy maintenance as it comes with the advantage of dustproofing. Water circulation system allows the shifting of 95% of the power consumption to an external source and since requirement of air volume is significantly reduced, the machine can effectively avoid dust deposits and risk of internal corrosion and short circuit.
In 2018, Bitmain launched seven other products that include ANTBOX, Antminer S9i and Z9mini