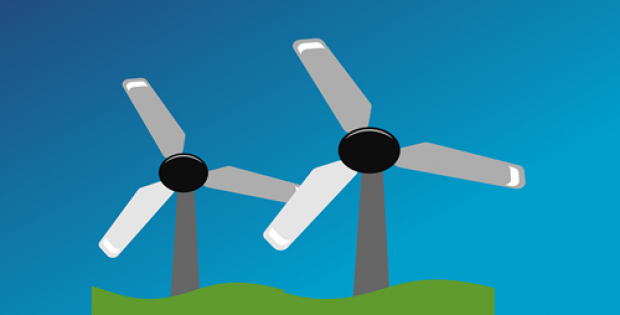 Cardinal Point Wind facility will be built over 19,000 acres of privately-owned lands in the state
Black & Veatch, Kansas City-based EPC company has reportedly been selected to provide construction services on a new onshore wind power facility for planned in Illinois.
Black & Veatch will deliver construction, procurement, and engineering for a 150-MW wind project of Capital Power in Warren and McDonough counties.
According to the company's former report, in April 2018, Capital Power had informed about the Cardinal Point Wind project and expects it to begin commercial operations by March 2020.
Cardinal Point Wind will apparently be another example of Black & Veatch's association with Capital Power. Earlier, the companies were partnered for the Clover Bar Energy Centre of 243 MW capacity in Canada with B&V peaking and designing units.
Seemingly, the Cardinal Point Wind facility would be built over 19,000 acres of privately-owned lands in Illinois, U.S. Its total cost is projected at between $236 million to $246 million.
Citing reliable sources, Black & Veatch has also extended its services in the renewable energy sector and worked for Deepwater Wind on an offshore wind project that was completed and linked to the mainland grid few years ago.
Senior vice president of operations, engineering and construction at Capital Power, Darcy Trufyn, stated that by adding Cardinal Point Wind generation assets, Capital Power continues the development of company's renewable portfolio across North America and displays the continued implementation of this core element in the company's strategy.
Sources mentioned that under a fixed price contract for 12 years, Capital Power will manage Cardinal Point Wind with a U.S. financial institution constituting of 85% percent of the facility's output.
Under the agreement, Capital Power will switch the market revenue for a 12-year fixed price payment contract for the facility's generation. Along with this, the Cardinal Point Wind project has gained a fixed price contract of 15-year of Renewable Energy Credit or REC with three utilities in Illinois.
Source Credit: https://www.power-eng.com/articles/2019/04/black-veatch-providing-epc-services-for-150-mw-illinois-wind-farm.html