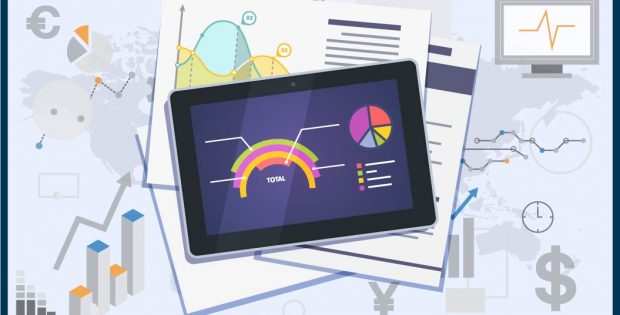 Chatbot Market in rule-based segment to reach USD 869 million by 2024. The rapid progresses in the field of NLP and machine-learning have also led to the development of AI-based chatbots which can offer personalized responses. For instance, in 2018, the Indian railways decided to use AI-based chatbots for handling passenger queries. These chatbots assist in improving traveler experience in an efficient manner by providing enhanced passenger safety, amenities, and better service delivery.
The technological advancements in the field of AI had benefitted the chatbot market as they have brought about a change from just being simple software with scripted answers to present day intelligent chatbots that are able to engage potential consumers. These chatbots have brought about various positive social impacts such as enhanced customer interaction with businesses, quick access to public data, and online payment of tax and bills. Moreover, the governmental agencies are also relying on chatbots to enhance customer experience. For instance, the Mississippi Department of Information Technology has been using a chatbot named Missi to resolve inquiries of 100 citizens daily relating to taxes and hunting licenses.
To access a sample copy or view the chatbot market report in detail along with the table of contents, please click the link below: www.gminsights.com/request-sample/detail/2643
According to experts, financial and healthcare institutions will have an easier time adopting chatbots due to their structured processes that make automation easier. For instance, Bank of America's chatbot Erica made major headlines, having registered 1 million users within 3 months. Financial advice provided by the chatbot and easy transaction searches are the factors that made Erica such a big hit. Analysts listed transactions with popular merchants such as Walmart, Uber, Amazon, Costco, etc., as among the top queries that customers search for. When Erica is asked to show all transactions with a particular merchant, such as Amazon, Erica lists all debit, credit and check transactions, which makes online banking much easier to keep track of. Banks all over the world have already employed some form of chatbot or the other, making BFSI one of the fastest growing segments of the chatbot market.
The chatbot market is at present being dominated by rule based and machine learning-based chatbots. While simple rule based chatbots are economic and effectively handle basic customer queries, their drawback is that they do not understand intent and context of a conversation. On the other hand, chatbots that are using pattern recognition, data analysis and predictive analytics as the three pillars for development are being more readily employed in businesses as all it takes for the chatbot to learn and enhance its data processing speed is continuous exposition and data feeding. This might explain why rule based chatbots, in 2017, despite having accounted for substantial market share, are forecast to remain modestly profit-oriented over 2018-2024. However, AI based chatbots, not surprisingly, are anticipated to record a CAGR of 53% during the same period.
The chatbot market in customer service applications show strong interests in chatbots as these intelligent digital assistants are always accessible to solve customer queries in a cheap and efficient manner. They support businesses to save customer service expenses of over 30% by moving up response times and freeing up employees for more challenging work. Furthermore, around 56% of the companies operating in the technology and multimedia sectors are planning to invest in chatbots in the coming three to five years, saving approximately USD 8 billion yearly in customer supporting costs.
The chatbot market in e-commerce segment held about 35% of the market in 2017 because they assist in completing buyers purchases, offer product recommendations, and provide customer support in enhancing their market growth. They aid in improving shopping experience by reducing waiting time, provide 24/7 support, and retain customers by sending messages. For instance, Starbucks chatbot available on the Starbucks application allows customers to easily place an order by text messaging or voice commands through chatbots, increasing customer buying experience and saving purchase time.
Asia Pacific chatbot market is growing the fastest in the market during the forecast timeline, generating revenues of approximately USD 350 million by 2024 due to the rising advent of messaging applications such as WeChat in China. Furthermore, the rapid investments by tech giants have also boosted the chatbot growth. For instance, in April 2018, Alibaba invested USD 600 million in SenseTime, China?s leading AI company. This funding will assist the company in increasing their technological innovation rate and expanding their new business opportunities.
Browse Full Report: www.gminsights.com/industry-analysis/chatbot-market