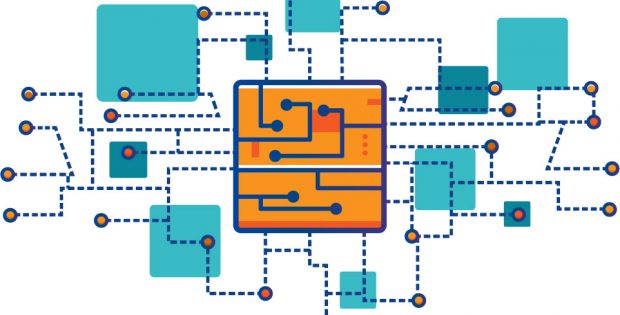 The qualitative research study introduced by Global Market Insights, Inc. on Circuit Protection Market Report provides primary Data, surveys, Scope of the Product and vendor briefings. The market dynamic forces have been determined after conducting a detailed study of the industry.
IoT technology is anticipated to have an exponential impact on circuit protection market over the next eight years and its applications are expected to extend into several fields. This will aid in connecting a wide range of smart devices in intelligent arrangements, delivering real-time information to the users, which offer insights to improve the decision-making process. Smart sensors will further streamline the data collection and distribution through integration and communications, lowering the energy consumption, improving production capabilities and enhancing various business processes. Connected devices can lead to an increased threat of system failure and reduce reliability. This provides lucrative opportunities for the growth of the circuit protection industry.
To access in-depth table of content of the circuit protection market, please click the link below: www.gminsights.com/request-toc/upcoming/1228
The technology is integrated into various types of equipment in events of unexpected power fluctuations.as fluctuating voltage can damage electrical apparatus by reducing its lifespan and the efficiency of the device. Circuit protection market also enhances passenger comfort, driving assistance, and safety in automotive vehicles. The protection of the fragile and highly sensitive electronic components is done through electrical wiring systems. There is a high demand for fuses and circuit breakers in the design and engineering of automobiles, which may propel the circuit protection industry growth.
Based on the type of protection, the circuit protection market has been segmented into overcurrent, overvoltage, and ESD protection. An essential requirement of any electrical system is overcurrent protection and is expected to hold the highest market share. Overcurrent is encountered when the current surpasses conductors or equipment rating as a result of short circuit or overload. Overcurrent protection device opens the device when this rating is reached. Electrostatic discharge is common in consumer electronics products, especially in smartphones and mobile technologies and will be a factor driving the circuit protection industry growth.
Based on the industry, the circuit protection market has been segmented into electronics and electrical equipment, construction, energy, automotive, and others. Commercial and residential structures are major consumers of electricity, a leading factor that helps in the increased adoption of circuit protection technologies in the construction industry. Automotive and transportation is a rapidly growing application area for ESD protection devices and will hold the highest market share in the future.
The U.S. is a major market for building and construction, which is fueling the growth of the circuit protection market for circuit breakers. In countries, including China and Japan the demand for circuit protection is increasing owing to the factors such as rising rapid technological advancements and a growing predisposition towards smart building infrastructure.
Browse Complete Report Summary @ www.gminsights.com/industry-analysis/circuit-protection-market
Vendors in the circuit protection market include Siemens AG, Bel Fuse, General Electric Company Schneider Electric SE, Larsen & Toubro Ltd., Toshiba, Texas Instruments, Inc., Littelfuse, Eaton Corp., ABB Ltd., SIBA, and S&C Electric Company.