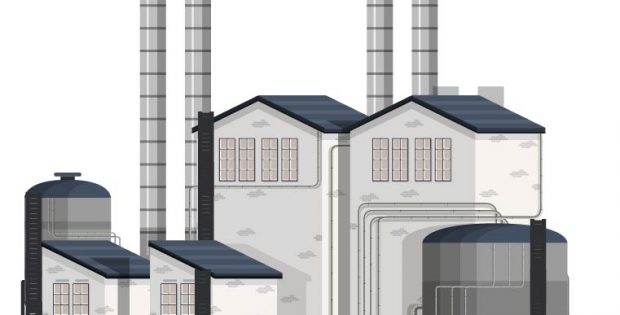 Global Commercial Boiler Market is predicted to reach over USD 15 Billion by 2024. Rising demand for space heating & hot water across polar climate regions coupled with shifting trends toward deployment of energy efficient heating systems will boost the industry growth. Government efforts to encourage sustainable heating units and reduce carbon emissions will further complement the product adoption. For instance, the EU adopted Performance of Buildings Directive (EU) 2018/844, with an aim to achieve zero carbon emission from buildings by 2050.
Request for a sample copy of this report @ https://www.gminsights.com/request-sample/detail/2809
Ongoing investments across the commercial sector toward development of economically & ecologically sustainable infrastructure will fuel the global market. For instance, in 2017 the European Commission has introduced Framework Level(s), with an aim to improve sustainability of buildings. Furthermore, introduction of stringent emission and standards along with rising concerns to mitigate the effects of global warming will positively influence the demand for energy efficient steam generating units.
Healthcare commercial boiler market will witness robust growth on account of growing demand for hot water for cleansing of medical equipment, floors and sheets. Moreover, ongoing investments toward expansion and upgradation of existing healthcare facilities will complement the product deployment. According to the Centers for Medicare and Medicaid Services, in 2017, the U.S. invested around USD 3.5 trillion toward development of healthcare facilities.
An insight into U.S. Commercial Boiler market
The U.S. market is anticipated to exceed an annual installation of 80 thousand units by 2024. Rapid increase in population coupled with burgeoning economic growth will drive the business growth in the near future. According to World Bank, the U.S. witnessed a population growth of 6.1 % between 2009 & 2017, and a GDP growth of 34.5% within the same period.
Make an inquiry for purchasing this report @ https://www.gminsights.com/inquiry-before-buying/2809
Introduction of stringent regulatory reforms toward the minimization of GHG emissions will drive the condensing commercial boiler market growth. The U.S. EPA adopted National Emission Standards for Hazardous Air Pollutants with an aim to reduce GHG emissions from commercial and industrial infrastructures. Simple control, compact design and reliable operation, are some of the prominent features that will fuel the product deployment.
Gas fired commercial boiler market is set to witness a growth of over 3% by 2024. Relatively lower operation cost, low carbon emissions and less maintenance requirement will propel the product adoption. Ongoing investments toward expansion and development of gas network will further boost the industry growth. According to the European Commission, in 2016, the European Union invested around USD 200 million for the development of Balticconnector, a gas pipeline network between Finland and Estonia.
Key industry players operating in the global market include Hurst, Parker, Fulton, NIBE, Viessmann, A.O. Smith, Miura, Lattner, Atlantic, Babcock and Wilcox, Weil-McLain Bosch, and Johnston.
Browse Complete Summary of this report @ https://www.gminsights.com/industry-analysis/commercial-boiler-market
Report Content
Chapter 4. Global Commercial Boiler Market, By Fuel
4.1. Global commercial boiler market share by fuel, 2017 & 2024
4.2. Natural gas
4.2.1. Global market by natural gas, 2013 – 2024
4.2.2. Global market by natural gas, by region, 2013 – 2024
4.3. Oil
4.3.1. Global market by oil, 2013 – 2024
4.3.2. Global market by oil, by region, 2013 – 2024
4.4. Coal
4.4.1. Global market by coal, 2013 – 2024
4.4.2. Global market by coal, by region, 2013 – 2024
4.5. Others
4.5.1. Global market by others, 2013 – 2024
4.5.2. Global market by others, by region, 2013 – 2024
Chapter 5. Global Commercial Boiler Market, By Application
5.1. Global commercial boiler market share by application, 2017 & 2024
5.2. Offices
5.2.1. Global market by offices, 2013 – 2024
5.2.2. Global market by offices, by region, 2013 – 2024
5.3. Healthcare
5.3.1. Global market by healthcare, 2013 – 2024
5.3.2. Global market by healthcare, by region, 2013 – 2024
5.4. Institutions
5.4.1. Global market by institutions, 2013 – 2024
5.4.2. Global market by institutions, by region, 2013 – 2024
5.5. Lodgings
5.5.1. Global market by lodgings, 2013 – 2024
5.5.2. Global market by lodgings, by region, 2013 – 2024
5.6. Retail
5.6.1. Global market by retail, 2013 – 2024
5.6.2. Global market by retail, by region, 2013 – 2024
5.7. Others
5.7.1. Global market by others, 2013 – 2024
5.7.2. Global market by others, by region, 2013 – 2024
https://www.gminsights.com/toc/detail/commercial-boiler-market