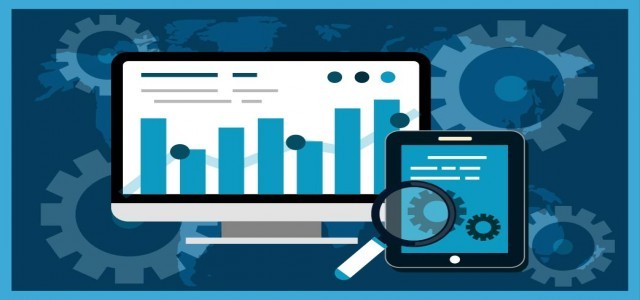 Global data annotation tools market growth is characterized by the seamless transition of raw unstructured data into insightful and useful Business Intelligence (BI) by machine learning facilities with human guidance, through the use of data annotation tools. Data annotation refers to the labelling of data in myriad forms, from video, audio, image, text, etc.
With regards to data type, the data annotation tools market is categorized into image/video, audio and text. Of these, the image/video data annotation tools industry from the polygonal annotation segment is poised to depict a CAGR of nearly 40% through 2026. This growth is ascribed largely to accurate object detection as well as image/video localization properties.
Irregularly shaped or coarse object are difficult to detect for computer vision-based machines, unless they have been accurately labelled. Polygon annotation helps annotators to precisely plot the outlines of target objects, irrespective of their shape. Through this method, the exact edges of the object can be outlined, after which the pixels within the annotated outlines are tagged with the appropriate label to describe the object.
Request sample copy of this report @ https://www.gminsights.com/request-sample/detail/3823
Computer vision and natural language processing-based artificial intelligence has numerous favorable applications, particularly in healthcare. The healthcare application segment is expected to account for nearly 20% of the total data annotation tools market share over the forecast period, owing to the robust use of the technology for medical image labelling.
Data annotation tools are used extensively in numerous medical disciplines including cardiology, pathology, oncology, radiology and even psychiatry, to detect patterns, facilitate diagnoses and establish treatment plans.
Data annotation in the medical sector involves recognizing disease or pathological markers for other medical properties, for instance in drawing outlines around tumors, designation ECG rhythm strips and pinpointing cells, among others.
Request for customization @ https://www.gminsights.com/roc/3823
With regards to the regional spectrum, North America held over 40% of the global data annotation tools industry share in 2019, as a result of rising prevalence of AI startups in the region.
To illustrate, Dataminr, an AI and machine learning startup based in New York, raised funding of over $392 million in 2018. The company is involved in providing comprehensive insights on information and news in real time.
Likewise, Scale AI, a San Francisco-based startup dealing with data annotation closed a blockbuster funding round of $100 million in 2019. This expansion was made possible by the firm's vast range of data annotation services, especially for autonomous driving clients including Waymo, Lyft, and the Toyota Research Institute.
Table of Contents
Chapter 1. Methodology & Scope
1.1. Methodology

1.1.1. Initial data exploration
1.1.2. Statistical model and forecast
1.1.3. Industry insights and validation
1.1.4. Scope
1.1.5. Definitions
1.1.6. Methodology & forecast parameters

1.2. Data Sources

1.2.1. Secondary

1.2.1.1. Paid sources
1.2.1.2. Public sources

1.2.2. Primary
Chapter 2. Executive Summary
2.1. Data annotation tools industry 360 degree synopsis, 2015 - 2026
2.2. Business trends
2.3. Regional trends
2.4. Data type trends
2.5. Annotation approach trends
2.6. Application trends
Chapter 3. Data Annotation Tools Industry Insights
3.1. Introduction
3.2. Industry segmentation
3.3. Industry landscape, 2015 - 2026
3.4. Evolution of data annotation tools
3.5. Data annotation tools industry architecture
3.6. Data annotation tools industry ecosystem analysis
3.7. Technology & innovation landscape

3.7.1. Pseudo labeling
3.7.2. Online content moderation

3.8. Regulatory landscape

3.8.1. North America

3.8.1.1. NIST Special Publication 800-144 - Guidelines on Security and Privacy in Public Cloud Computing (U.S.)
3.8.1.2. Health Insurance Portability and Accountability Act (HIPAA) of 1996 (U.S.)
3.8.1.3. Personal Information Protection and Electronic Documents Act [(PIPEDA) Canada]

3.8.2. Europe

3.8.2.1. General Data Protection Regulation (EU)
3.8.2.2. German Privacy Act (Bundesdatenschutzgesetz- BDSG)

3.8.3. APAC

3.8.3.1. Information Security Technology- Personal Information Security Specification GB/T 35273-2017 (China)
3.8.3.2. Secure India National Digital Communications Policy 2018 - Draft (India)

3.8.4. Latin America

3.8.4.1. National Directorate of Personal Data Protection (Argentina)
3.8.4.2. The Brazilian General Data Protection Law (LGPD)

3.8.5. MEA

3.8.5.1. Law No. 13 of 2016 on protecting personal data (Qatar)
3.8.5.2. Federal Law No. 2 of 2019 on the use of ICT in Healthcare (UAE)

3.9. Industry impact forces

3.9.1. Growth drivers

3.9.1.1. Rising demand for annotated data to improve machine learning models
3.9.1.2. Increasing investments in the development of autonomous driving technologies
3.9.1.3. Growing adoption of data annotation for medical imaging data
3.9.1.4. Surging uptake of text annotation for document classification

3.9.2. Industry pitfalls & challenges

3.9.2.1. Inaccurate data labeling due to poor content quality
3.9.2.2. Lack of skilled professionals
3.9.2.3. High costs associated with manual data annotation

3.10. Growth potential analysis
3.11. Porter's analysis
3.12. PESTEL analysis
Browse more reports -
Robotic Process Automation (RPA) Market - https://www.marketwatch.com/press-release/robotic-process-automation-rpa-market-in-depth-industry-analysis-with-current-trends-and-future-estimations-2021-02-08
Cloud POS Market - https://www.marketwatch.com/press-release/cloud-pos-market-worldwide-industry-details-by-top-players-price-supply-demand-recent-trends-share-development-trend-and-end-user-analysis-outlook-for-2026-2021-02-08
Managed Services Market- https://www.marketwatch.com/press-release/managed-services-market-estimation-global-share-industry-outlook-price-trend-growth-opportunity-and-top-regional-forecast-2026-2021-02-08
Mobile Wallet Market - https://www.marketwatch.com/press-release/mobile-wallet-market-growth-analysis-outlook-by-2020---trends-opportunities-and-forecast-to-2026-2021-02-08