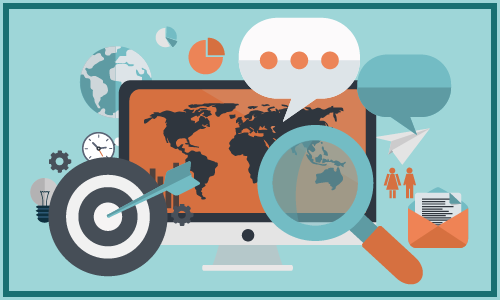 The unprecedented evolution of cloud computing technology and increasing power consumption levels has paved the way for data center cooling market to witness lucrative commercialization potential in the recent years. The steady rise of this business space can be credited to the surging deployment of IT in end-use sectors such as retail, banking, telecom sectors, given the rising demand from consumers and businesses. Furthermore, the advancement and emergence of new technologies in data center cooling market is swiftly driving the overall remuneration potential of this business space to new heights.
Is AI (Artificial Intelligence) leading to stronger data centers cooling market growth trends? 
With the growing proliferation of the digital era, several companies are waking up to the reality that AI is actually proving to be proficient in better managing and running data centers, although human operators are doing great job. According to reliable reports, as of today, more and more number of business leaders are exploring the AI capabilities to better protect their business, with over 39% claiming that they are already leveraging AI to address their business needs.
An instance bearing testimony to the same is of the technology behemoth Google Inc., that has been testing an algorithm that self-learns how to best adjust cooling systems including ventilation, fans, and other equipment. The tech-giant reveals that AI is now not only effectively handling and managing data center cooling, but also leading to energy savings of more than 40%.
The instance significantly demonstrates the massive potential for AI to manage data center cooling infrastructure, while depicting how AI systems can work in collaboration with humans. The rising adoption of AI is thus fueling the overall growth of data center cooling industry.
To access a sample copy or view the data center cooling market report in detail along with the table of contents, please click the link below:www.gminsights.com/request-sample/detail/423
Will greener data centers optimize the environmental impact?
According to a 2016 report provided by the US Department of Energy, the U.S. data center consumed over 70 billion KW-hr in 2014 - nearly 1.8% of total national electricity use. Given the massive power usage, the efforts to improve the energy efficiency have been significant in the past couple of years. Estimates further claim that the information & communication technology industry accounted for 2% of CO2 emissions worldwide. This has captured the absolute focus of big players in the global data center cooling industry on reliability and efficiency associated with data center operations. Google, Apple, Microsoft, Facebook, eBay, and Yahoo, are some among others who are making huge strides toward reducing energy consumption, using local resources wisely, seeking energy efficient solutions, striving for carbon neutrality, and in adopting green data centers.
Developing data centers using power generated through greener sources such as hydropower, solar, wind, and natural gas, are gaining traction in data center cooling industry. These data centers are expected to witness colossal growth in the enterprises owing to their effectiveness and ability to adjust to variations in temperatures and humidity. In 2018, Microsoft inked a PPA for 315 MW of solar capacity in Virginia with sPower - helping the company to meet its target of powering 60% of its data centers with green & clean energy by 2020.
Which cooling system is keeping up with energy efficiency and sustainability trends? 
With the pressing issue of energy consumption of data centers, liquid cooling systems, given their ability to consume less energy, is currently gaining immense traction in the global data center cooling market. As rack power density continues to increase, the liquid cooling systems are witnessing exponential growth in the overall data center cooling market. The ability of liquid systems to deliver efficient cooling, while also helping in reducing total carbon footprint has been driving the liquid data center cooling market. It is imperative mention that in May 2018, Google shifted to liquid cooling as the heat generated by new TPUs (Tensor Processing Units) exceeded the limits of pervious data center cooling solutions. Adoption of liquid cooling at such enormous scale coupled with the continuous advancement in new technology and coolants is further likely to reshape the liquid data center cooling industry expansion in the ensuing years.
What will be the global data center cooling industry remuneration by 2024?
The growing demand for cloud data centers with enormous generation of data is set to augment the global data center cooling market in the coming years. A presumption validating the same is of Global Market Insights, Inc., the overall data center cooling market is set to surpass USD 20 billion by 2024.