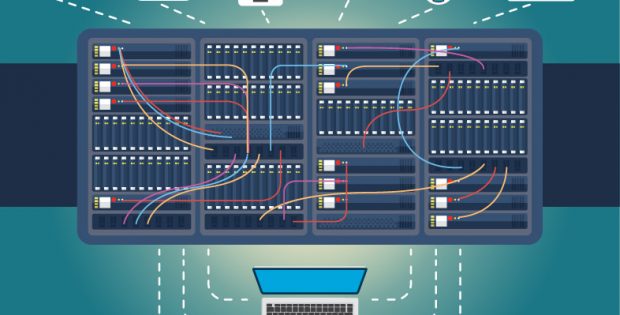 According to Global Market Insights, Data Center Infrastructure Management (DCIM) Market provides a comprehensive analysis of the market segments, including their dynamics, size, growth, regulatory requirements, technological trends, competitive landscape, and emerging opportunities of global industry. This report also provides market landscape and market share information in the Data Center Infrastructure Management (DCIM) industry.
2017 Market Size – USD 800 Million
Compound annual Growth Rate (CAGR)– 20%
2024 Forecast Value – USD 3 Billion +
Request for a sample copy of this report @ www.gminsights.com/request-sample/detail/2496
The segmentation of the Data Center Infrastructure Management (DCIM) Market by component indicates that the services segment is anticipated to witness a significant growth of over 16 percent. The increase in outsourcing activities, primarily in companies operating in the North American region, is contributing heavily to the growth of the managed segment of the market. Companies can obtain high cost savings by outsourcing management solutions to third-party entities that have an in-depth knowledge as opposed to appointing a focused in-house team. The consulting segment of the data center infrastructure management (DCIM) market is also anticipated to witness a significant growth as companies are increasingly focusing on installing data centers but lack adequate information pertaining to their space and energy requirements which can be released through the aid of a service provider.
Highlights of this report: 
Base Year: 2017
Growth Projections – 2018 to 2024
Historical data coverage:  2013 to 2017
Number of Pages – 250
Data Tables – 283
The end-use segmentation of the Data Center Infrastructure Management (DCIM) Market indicates that the healthcare sector is anticipated to witness a substantial growth as opposed to the other sectors. Medical professionals are increasingly adopting cloud solutions that will allow them a fast access to a vast storage of information at any interval of time. For instance, in cases where a patient has changed doctors or locations or in cases where a second opinion is required for diagnosis and treatment, a patient's records can be exchanged and accessed by the authorized personnel even if they are separated over a large geographical area.
Growth Drivers of Data Center Infrastructure Management (DCIM) Market:
Transition to cloud-based solutions in the U.S.
Increase in organizational data and analytics in Europe
Growth of mega data centers and trend of collocation in China, India, and Mexico
Growth of green data centers in Europe and North America
Development of broadband and internet infrastructure in India and Philippines
Increase in organizational and consumer data in Europe and Asia Pacific
Rising trend of virtualization impacting data centers in North and South America
Rising occurrences of cyber-attacks and security breaches in U.S. and Canada
Companies Profiled based on Business Overview, Financial Data, Product Landscape, Strategic Outlook & SWOT Analysis:
ABB
CA Technologies
Cisco
CommScope
Dell
Delta Electronics
Hewlett Packard Enterprise
Huawei Technologies
IBM
Infosys
NTT DATA Services
Panduit
Schneider Electric
Siemens
Tech Mahindra
Vertiv
Unisys
The adoption of Data Center Infrastructure Management (DCIM) Market is fueled by the ability of these solutions to provide high cost savings to an organization. Organizations invest heavily in technologies that provide them with substantial cost savings in the following years and subsequently provide a competitive advantage. Additionally, these also aid in effective resource handling, capacity planning, and demand management.
Data Center Infrastructure Management (DCIM) Market Segmentation:
Data Center Infrastructure Management (DCIM) Market, By Component
Solution

Asset Management
Network Management
Cooling Management
Power Management
Security Management

Service

Installation & integration
Managed
Consulting
Data Center Infrastructure Management (DCIM) Market, By End-Use
Colocation
BFSI
Energy
Government
Healthcare
Manufacturing
IT & telecom
Others
 Browse complete table of content of this report @ www.gminsights.com/toc/detail/data-center-infrastructure-management-market
Research Methodology:
At Global Market Insights, our researchers and domain experts use a unique blend of primary and secondary research, with validation and iterations at every stage, in order to minimize deviation and present the most accurate analysis of the industry. The research process begins with extensive data mining, using authentic sources such as trade magazines, technical publications, independent studies along with paid avenues such as ICIS, Hoovers, etc.  Primary objectives of data mining include:
Definition and scope of research
Market dynamics, growth drivers and industry pitfalls
Regulatory and political guidelines for the industry
Demographics and statistical data
All the above factors are identified and analyzed in detail, with their present and expected market impact, which is quantified and used to derive market growth expectation. Market forecast is built using statistical analysis with models built around time-variance, regression and correlation analytics.
Significant emphasis is put on primary research, which serves the dual role or not only validating our findings but also obtaining penetrating market insights, which help us gain more clarity regarding business environment and competitive leverage. Notable participants in our primary research process include:
Leadership figures such as CEOs, CSOs, VPs etc. in key companies
Supply-chain participants, distributors and domain experts
Key customers and B2B clients