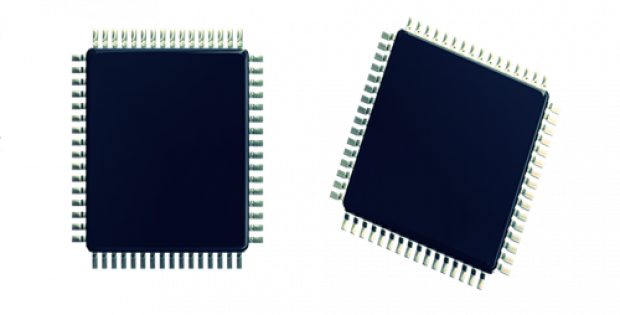 Dialog Semiconductors, a UK-based manufacturer of semiconductor-based systems solutions, has reportedly announced the acquisition of Creative Chips, a German-based supplier of Integrated Circuits (ICs) to the Industrial Internet of Things (IIoT) market. Sources state that the purchase is a part of Dialog's drive towards low-energy connectivity technology for Internet of Things devices.
According to industry experts, the acquisition of Creative Chips will earn Dialog an impressive set of top industrial customers with trusted relationships built over almost 20 years.
This will apparently broaden the global sales scope of Dialog's current low-power wireless connectivity, power management and configurable mixed signal ICs while providing Dialog with a major strategic building block to meet its broader ambitions in the Industry 4.0 market.
Evidently, the acquisition involves adding an established engineering team with a range of unique skills that will boost IC revenues internationally, when combined with the global development, marketing and sales teams of Dialog.
Jala Bagherli, CEO of Dialog, was reported saying the acquisition of Creative Chips not only facilitates Dialog with a strong position in Industrial Internet of Things (IIoT) sector, but also complements the existing mixed-signal business of the company.
Dialog confirmed that Creative Chips is expected to generate revenues of around $20 million in 2019, with revenue growth expected to exceed 25 percent per annum over the coming years.
On the other hand, Dialog Semiconductor has registered earnings of around $336 million for the last quarter, according to its July 30 reports. In a major move, the company had inked a deal with its customer Apple in April 2019 to license power management tech, as well as transfer nearly 300 employees to the iPhone maker.
For the record, Dialog's shares in early Frankfurt trading were 1.8 percent lower, and will pay $80 million for the deal, with an additional $23 million based on revenue expectations for the next two years.
Sources with relevant information confirmed that the deal is expected to close by the fourth quarter of 2019. Notably, Dialog and Creative Chips operate well-established business models of mixed-signal products and engineering based on fabless semiconductor.
Source Credits –https://uk.reuters.com/article/us-creativechips-m-a-dialog/dialog-semiconductor-acquires-germanys-creative-chips-idUKKBN1WM0GN