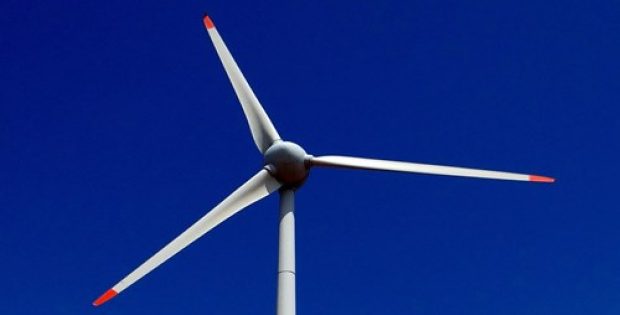 Electricity generation by renewable sources using facilities such as solar and wind farms is gaining a lot of attention recently. Various energy companies are investing in the business to allay environmental concerns as well as for revenue generation. Various cities in the U.S. have recently announced such electricity generation projects.
Dominion Energy, an American energy and power firm headquartered in Richmond, Virginia, reportedly announced a massive 220 turbine wind project, offshore at Virginia Beach. The energy firm supplies electricity across Georgia, South Carolina, North Carolina, Pennsylvania, West Virginia and Ohio.
This turbine project would be the nation's biggest offshore wind project which would provide electricity to 650,000 homes during peak wind.
If the massive project gains federal and state approvals, the $7.8 billion plan would provide 880 megawatts energy by 2024 and approximately 2,600 megawatts of power in total by 2026. The turbines would be installed on a total of 112,800 acres. The energy firm is leasing this area, which is 27 miles off the shore of Virginia Beach, from the federal government.
Vice President of generation construction at Dominion, Mark Mitchell stated that the executive order was a validation of what the company thought was a very important project for its customers, given that planning for this expansive offshore project had been going on for years.
The Dominion Energy project would now be the country's biggest offshore wind farm. The first commercial offshore wind farm of the nation started its operation off-the-shore on Rhode Island earlier in 2016. Several other projects are under development.
Dominion Energy has collaborated with Ørsted Energy, a global leader in wind manufacturing based in Denmark, in order to produce pilot program's turbines. Ørsted Energy's Ocean Wind project, worth $1.6 billion, was authorized by New Jersey state regulators earlier in June for a 1,110-megawatt-hour farm off of Atlantic City's coast.
Dominion submitted its application on Monday to PJM, a regional transmission organization which monitors the grid of electrical transmission in Washington and 13 other states, in its next step towards attaining approval to commence the full-scale production.
The Ocean Wind project of the firm is expected to be in operation by 2024, and this project will add a projected $1.46 per month to the electricity bill of an average residential electricity user.
Source credit: https://www.richmond.com/news/virginia/dominion-announces–turbine-offshore-wind-project-in-virginia-beach/article_1f4fbead-03dc-59f5-a770-4a29f1fe8dd1.html