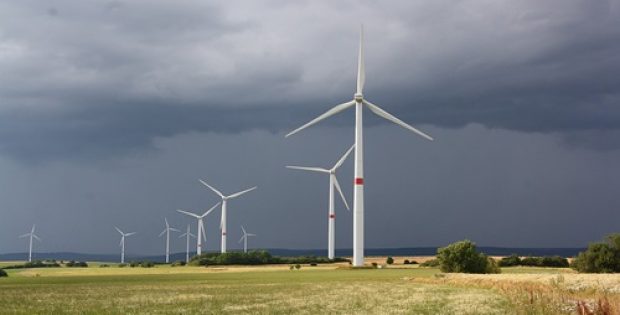 Duke Energy Renewables has reportedly announced a plan for its major wind power project. The company aims to generate 350-megawatt of energy from its planned Frontier Windpower II project which will be situated in Kay County, Okla., U.S.
Apparently, the project is an extension of the company's previous Frontier Windpower windfarm project, which has been operational since 2016. Once the project gets completed, both the wind farms Frontier I and II will be able to produce a total of 550 megawatts of wind energy.
According to the renewable energy company this total 550 megawatts of wind energy will be enough to power an average of 193,000 homes.
Reportedly, Ball Corporation based in Broomfield, Colorado, U.S has made a virtual power purchase agreement for 15 years with Duke Energy, through which Ball Corp will receive 161 megawatts of energy from the new Frontier II project.
According to reports, one more major corporation has signed a virtual power purchase agreement for an extra 160 megawatts, and this will be announced later in the year.
Rob Caldwell, president of Duke Energy Renewables said that the company is pleased to be working with Ball Corporation on the Frontier II project. It will provide clean energy for Oklahoma, he added.
Furthermore, John A. Hayes, CEO of Ball Corporation stated that this agreement with Duke Energy Renewable puts them in the leading seat of corporate buyers for renewable energy and this a noteworthy moment for the company in the journey of energy sustainability.
Reportedly, the complete deployment for the construction of Frontier II is expected to occur this late summer. It has been speculated that the wind farm will get fully operational by December 2020. The Germany based Nordex group will supply 74 wind turbines for the project, each with 4.8 megawatt capacity.
Source credits:
https://www.compositesworld.com/news/duke-energy-renewables-announces-350-megawatt-wind-power-project