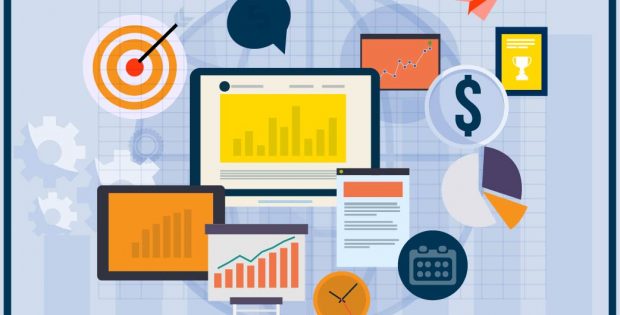 Global Market Insights, Inc.: The Report 2018-2024 e-SIM Market Report explores the essential factors of the market considering such as industry situations, market demands, market players adopted business strategies and their growth scenario.
Consumer electronics accounted for a substantial industry share in the e-SIM market. Technological advancements in several consumer electronics products, such as smartphones and smart TV, are driving the demand for sophisticated connectivity and enhanced networking solutions. A rise in the adoption of IoT & cloud computing will drive the integration of these digital chips to utilize them in providing customers exceptional benefits.
Request for an in-depth table of contents for this report @ www.gminsights.com/request-toc/upcoming/2906
For instance, in August 2017, Samsung in collaboration with Gemalto launched Samsung's Gear S2 Classic 3G in Amsterdam, which is the first smartwatch with e-SIM features. Additional features offered by these electronic chips allow the users to send and receive text messages, calls, consulting fitness data, read emails, receive notifications, navigate, and browse social networks. Such features will positively drive the adoption, thereby propelling the e-SIM market growth.
Ease of switching between the mobile networks by the application of these electronic chips will drive the demand for this solution. These chips allow the users to change their network providers without incurring any roaming charges. Difficulties that are faced while changing the network provider in conventional cards include roaming charges, portability, user verification, and network provider clearance. Several technical advantages of these digital chips, such as compact design, additional storage, ease in connectivity, and enhanced security, are propelling the e-SIM market demand.
Growing demand for smart devices will drive the e-SIM market demand. Several intelligent devices such as smartwatches and health bands are being integrated with these programmable infrastructures, helping them to connect with the cellular infrastructure. The chips occupy less space, allowing the device to be slimmer and lighter. This allows the manufacturers to use the space for providing other technological features and functions in their electronic products.
Make an Inquiry for purchasing this Report @ www.gminsights.com/inquiry-before-buying/2906
Asia Pacific is expected to be the fastest growing region in the e-SIM market. The increasing availability of the manufacturers and the growing demand for advanced technologies and solutions among customers are driving the Asia Pacific e-SIM market. The rapid expansion of the consumer electronics sector in countries including India, China, and Japan is predicted to generate a high demand for such technologies.
Moreover, the manufacturers in this sector are developing smart technologies that are integrated with intelligent solutions, driving the demand for digital features in the devices. In June 2018, Huawei Technologies, a Chinese multinational networking and telecommunication company updated its Huawei Watch 2 by introducing an electronic SIM feature in its models.
Key players operating in e-SIM market include Apple, AT&T, Gemalto NV, Sierra Wireless, Singtel, NTT Docomo, Telefónica, Deutsche Telekom, Giesecke & Devrient, NXP Semiconductors, Infineon Technologies, STMicroelectronics, Samsung Electronics, and Singapore Telecommunications Ltd, among others.
Browse Complete Report Summary @ www.gminsights.com/industry-analysis/e-sim-market