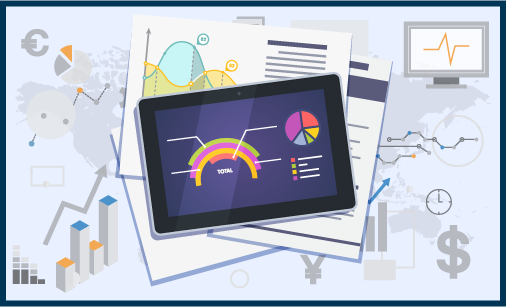 Earphones and Headphones Market is forecast to be over USD 25 billion and shipments are set to exceed 450 million units by 2024. Increasing penetration of devices such as smart phones, portable music players and tablets will drive the industry growth. Changing consumer preferences according to fashion trends and short replacement cycle of these products due to wear and tear will surge the industry growth.
Advancements in wireless technologies such as Wi-Fi, Bluetooth, and Infrared (IR) are expected to drive the overall earphones and headphones market growth. Wireless technology development can be majorly credited to the exclusion of headphone jacks from smartphones; the technology has become more affordable and is replacing the need for physical cabling. Manufacturers are now providing wireless headsets with high audio quality, which is expected to drive the overall earphones and headphones market over the future.
Increasing compatibility with personal electronics and incorporation of headphones in health and fitness activities will positively impact the earphones & headphones market over the coming years. Rising disposable income coupled with changing lifestyles and increasing acceptance of these equipment in corporate sector will contribute to revenue growth.
The industry has seen a transition from being a home audio equipment to portable AV device. Product minimization, technological advancements, and high degree of compatibility with personal electronics will favor the industry demand over the forecast timeline.
Innovations such as noise cancellation technology, light weight, active noise control for improved music experience coupled with innovations in the field of connectivity like Bluetooth 4.0 and Wi-Fi will act as opportunities for wireless earphones and headphones market.
To access a sample copy or view the earphones and headphones market report in detail along with the table of contents, please click the link below:www.gminsights.com/request-sample/detail/482
Rising counterfeit devices which have low cost advantage are pushing customers to incline towards these products. Huge unorganized sectors such as India, China, Taiwan and Indonesia may hinder the industry growth.
Increasing significance of smartphones and portable music players will propel growth across the wired earphones and headphones market. Wireless segment is anticipated to grow at fastest rate during the forecast period owing to the major technological changes taking place. Developments such as Bluetooth, SKAA, infrared are expected to positively impact the revenue growth for the earphones and headphones market. Companies are focusing on aesthetic appeal along with technological offerings which enrich the customer ownership and experience.
The earphones market accounted for the majority of the 2016 shipments due to the short product replacement cycles, rising demand for consumer electronics such as smartphones, tablets, music players and others coupled with increasing disposable income in emerging nations. Companies and manufacturers are looking to offer product differentiation in terms of value added features for sports, athletics and others which has led them to focus more on R&D and innovation.
Asia Pacific earphones and headphones market is anticipated to witness substantial growth owing to the growing usage of mobile devices and the expanding mobile device industry in densely populated countries such as China and India. The growing demand for the products in the region has been witnessed from the business outsourced processing industry mainly in Philippines and India, which are the largest offshoring centers globally. The growing consumer disposable incomes in the region are also anticipated to act as an impetus in generating demand.
Players in this sector include Apple Inc., Beats Electronics, Shure, Bose Corporation, Sennheiser Electronics, etc. Companies are focusing on various strategies such as mergers & acquisitions, technological advancements, R&D investments, etc.