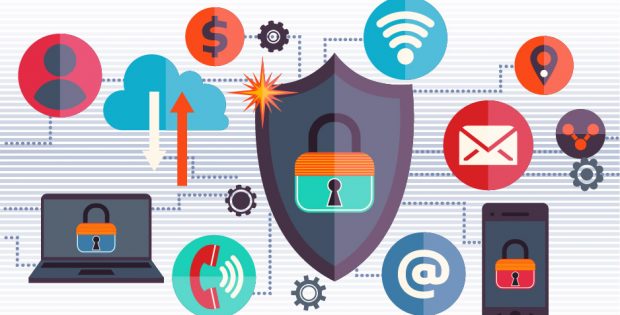 Segmentation of the electronic security market by product indicates that the antiterrorist and inspection equipment is anticipated to grow during the forecast timespan owing to their applications in airports, commercial units, and the residential sector. Systems such as metal detectors, X-ray inspection machines, and turnstile & revolving doors can be easily deployed at low cost or on rent basis and are instrumental in dissuading criminals carrying explosives and armaments from threatening the safety of the general population.
The growing impact of smart technologies, biometrics, and home automation systems is anticipated to revolutionise the electronic security market. Technological advancements such as the development of remote access monitoring technologies allow homeowners to monitor surveillance cameras and sensors remotely with the aid of a mobile app or a web portal. Additionally, they can be armed and disarmed at will from remote locations at any time.
Request for Sample Copy of This Report @ https://www.gminsights.com/request-sample/detail/2132
Growth Drivers: –
Rising instances of property theft and break-ins in the U.S
Growing penetration of home security solutions in the UK
High risks associated with the terrorist attacks in U.S, India and Europe
Growing trend of automation and smart technology in the Asia Pacific
Technological advancements in security electronics in Asia Pacific and the U.S
High demand for wireless and contactless technologies in the U.S. and UK
The growing trend of IoT and connected systems is causing security to become a prime area of concern and leading to the high adoption of electronic security market. Everyday consumer products, such as fridges and coffee machines, are increasingly equipped with computer chips that can be hacked into to extract sensitive customer information and understand the user's behaviour pattern. Technology such as the Samsung smart TV for instance has major security issues since Tizen OS can be easily hacked into by external parties. To improve security provided to homes, vendors in the electronic security market are increasingly providing smart solutions such as intelligent door locking systems and facial recognition sensor technology for refrigerators.
Make an Inquiry for purchasing this Report @ https://www.gminsights.com/inquiry-before-buying/2132
The custom service segment of the electronic security market is anticipated to exhibit high growth. Cross border drug and human smuggling, packaged in normal settings, have undergone high growth in the recent years. Illegal contrabands can be stored in packages or placed in body cavities. The U.S government, for instance, is tightening their border security protocols along the southern border owing to increasing instances of drug trade.
Speaking of the regional growth distribution of electronic security market, the North America electronic security market is set to expand at a commendable pace owing to its security infrastructure, awareness related to safety and the growing spending by the governments of U.S and Canada. The Asia Pacific region will continue to grow as the economic surge, uptick in industrialization and increasing awareness contribute to the soaring electronic security industry demand.
The electronic security industry has been highly competitive with reputed firms such as IBM Corporation, Bosch Security Systems, Thales Group, Siemens AG, Lockheed Martin Corporation, Axis Communications, Auto Clear LLC, Hitachi Ltd, G4S PLC, OSI Systems, Inc., to name a few. The upcoming electronic security providers like Zicom and Gemalto, which collaborate with banks and governments across various regions of the world are forming a strong framework to disrupt the electronic security market in a positive way. The mergers and acquisitions, technological advancement, alliances and growing collaboration of private sector with the governmental agencies will fuel the sustained growth of the electronic security industry.
Browse Complete Report Summary @ https://www.gminsights.com/industry-analysis/electronic-security-market