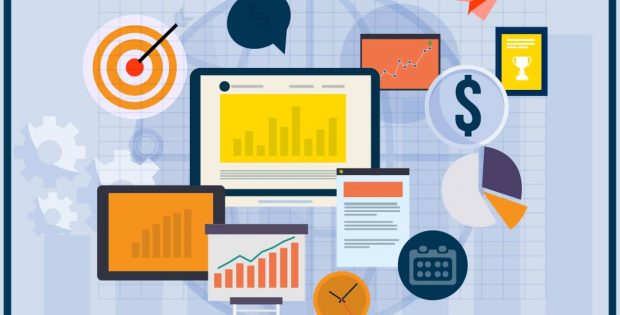 The embedded system market is segmented into application as automotive, telecommunication, healthcare, industrial, military & aerospace, and consumer electronics. The automotive segment was valued at over USD 30 billion in 2015 and is expected to exceed USD 50 billion by 2023 owing to increasing adoption rate of electric and hybrid vehicles. The electronic contents in automotive assist in monitoring safety features such as tire inflation, remote keyless entry, airbag, antilock braking, and antitheft units. Healthcare sector is anticipated to grow at over 6% CAGR owing to rising demand in handheld and portable devices during the forecast timeframe.
Internet of Things (IoT) is an emerging technology which consists of various devices such as sensors, connectivity, software, and electronics for effective communication within the network. IoT devices adoption will grow exponentially over the years. Compliance of data communication standards improves interoperability of the unit. Electronic setups and data management tools are employed to enable IoT further empowering the embedded system market growth.
Following are the projected key trends:
Designing Secure Systems on Focus
Emergence of M2M Communication drives Demand for Embedded M2M Solutions
Smart devices and vehicles open up the application avenues
Growing Role of Electronic Control and Signaling in Railway Networks creates prospects
Advancement in Medical and Healthcare Boosts Market Opportunities
To access a sample copy or view the embedded system market report in detail along with the table of contents, please click the link below:  www.gminsights.com/request-sample/detail/117
The need for high performance of electronic units has resulted in development of multicore processors wherein the advanced technology increases the speed of equipment functionality. It consumes more power, thereby dissipating thermal energy. Wireless connectivity enhances the functioning of electronic and mechanical units. Innovations in electronic units providing robust solutions will steadily boost the embedded system market.
Stringent regulations considered while designing of electronic units includes , weight, thermal dissipation and power consumption may hamper the growth of industry. The standards are highly dependent on the end use application compelled to be followed strictly by the OEMs.
Protection of electronic units from undesired issues such as data privacy or theft and security against unauthorized software is required to safeguard the personal information. Security concerns against theft and data hackers may pose a threat for embedded system market demand over the coming years.
Hardware holds major industry share and is predicted to grow at a CAGR of over 5.5% over the forecast timeline. Software segment is anticipated to be valued at over USD 15 billion by 2023. Software includes middleware, tool and operating system. Adoption of Java in smart devices controls proximity communication and image recognition technology will spur the embedded system market.
North America embedded system market is projected to be worth 84 billion at a growing CAGR of 5.7% in the near future. Europe is anticipated to pick up the pace during the projected period and surpass USD 62 billion over the predicted time frame. Asia Pacific market is likely to register USD 81 billion by 2023 owing to the largely available skillful professionals in software development.
Key participants of the moderately competitive market include Renesas Electronics, Freescale Semiconductor, Microchip, Infineon Technologies, Atmel Corporation, Samsung, STMicroelectronics and Texas Instruments.
Browse Complete Report Summary @ www.gminsights.com/industry-analysis/embedded-system-market