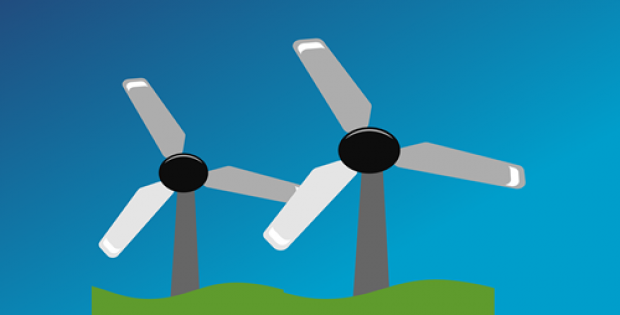 As conventional energy sources are depleting rapidly, countries worldwide have started to intensify their focus on adopting renewable energy alternatives like solar and wind. To meet emission targets, countries are also actively investing in energy companies to develop new power generation projects.
Enel Group, through its subsidiary Enel Green Power Hellas S.A., has recently finalized a wind project in Greece. According to reports, the company has linked its new Kafireas wind farm complex to the energy grid, making it the largest wind project in Greece that owns an effectively power generation capacity of over 154 MW.
Situated in the municipality of Karystos (Evia), the Kafireas wind farm was built for around 300 million euros and was recently inaugurated by Greece Prime Minister, Mr. Kyriakos Mitsotakis, along with Mr. Kostis Hatzidakis, Minister of Environment and Energy.
The inauguration was also attended by Enel Green Power CEO, Mr. Antonio Cammisecra, Head of the European division, Mr. Aristotelis Chantavas, and Head of Europe and Euro-Mediterranean Affairs, Mr. Simone Mori.
Speaking of which, Antonio Cammisecra said the connection to the grid marks as a significant landmark for the company. He claims that the Kafireas wind project furthers their commitment towards decarbonization and global renewable energy, and is line with its vision to meet the goals set by the United nations for sustainable development goals.
Reportedly, Enel has prior made headlines when it inked an agreement with Groupama Assicurazioni to boost consumption efficiency and environmental sustainability.
Sources cite that Enel would provide Advisory & Monitoring services which would help the business identify its current state of efficiency, helping it to then optimize energy performance while implementing Groupama Assicurazioni's corporate sustainability actions.
Alessio Torelli, Head, Enel X Italia, claims that energy efficacy is a strategic component for companies that intend to optimize power utilization, thereby creating a sustainable business model that can help reduce environmental impact and contain costs.
Moreover, the deal with Groupama Assicurazioni validates Enel as a strategic partner that is capable of providing advanced technologies and innovative solutions, further assisting companies by helping them to make informed and careful decisions on using their resources, adds Torelli.
Source Credit: https://www.enel.com/content/dam/enel-common/press/en/2019-October/EGP%20Kafireas%20ENG.pdf