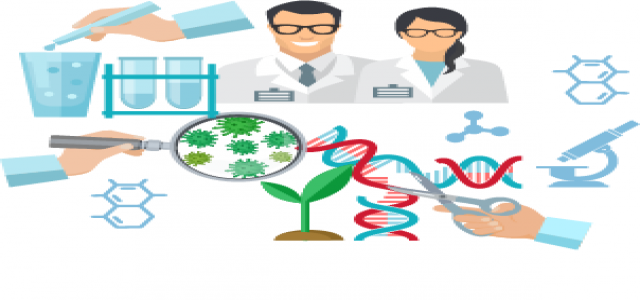 Enteral Feeding Tubes Market report offers in-depth analysis of the industry size, share, major segments, and different geographic regions, forecast for the next five years, key market players, and premium industry trends. It also focuses on the key drivers, restraints, opportunities and industry challenges.
The enteral feeding tubes market is poised to accumulate remarkable gains in the coming years owing to the growing prevalence of metabolic disorders among adults and children. Soaring number of malnutrition patients across the world is another noteworthy factor that would be propelling the industry growth.
As per a new GMI, research report, enteral feeding tubes market is estimated to surpass a $3.0 billion valuation by 2026.
Request for a sample copy of this report @ https://www.gminsights.com/request-sample/detail/4846
Recent technological advancements have led to higher adoption of enteral feeding devices, thereby driving the revenues of enteral feeding tubes industry. Several prominent firms active in the industry are increasingly focusing on improving their market position using different strategies, including new partnerships and collaboration agreements. Citing an instance, in September 2020, Envizion Medical Ltd., one of the leading innovators of enteral feeding and enteral feeding navigation technology, reportedly announced a new agreement with one of the largest private hospital chains in the U.S., with nearly one hundred hospitals.
The key motive is to provide the firm's feeding tube placement navigation devices to hospitals throughout the nation. Recently, the company raised approximately $18 million in investment led by key investors including Technion Venture Capital fund, family offices, and private medtech backers. Envision is also working together with numerous hospitals for diminishing errors and to maximize the efficiency of enteral procedure.
With respect to disease condition, the overall market is categorized into non-malignant gastrointestinal disorders, central nervous system and mental health, cancer, and others. Among these, the cancer segment was valued at nearly $900 million in 2019 and is slated to grow at a CAGR of more than 7.6% over the forecast time period. This anticipated growth is ascribed to increasing number of cancer disorders across the globe, particularly in developing countries.
In terms of end-use, the overall market is classified into hospitals, home care, and others. Among these, the hospital end-use segment was valued at more than $630 million in 2019 and is expected to grow at a rate of 6.1% over the forecast time period. The growth of this segment is ascribed to the shift from parenteral nutrition to enteral nutrition, resulting in high demand for enteral feeding tubes. In addition, the robust presence of hospitals equipped with advanced enteral feeding devices and high-end facilities across developed countries has led to high adoption of enteral feeding tubes by hospitals. The presence of highly trained medical professionals and surging expenditure by government establishments on hospitals would further support the segmental growth.
On the geographical front, the Asia-Pacific enteral feeding tubes market is likely to witness substantial growth over the coming years. China majorly dominated the overall regional market and was valued at approximately $180 million in 2019. The projected growth can be ascribed to the rising prevalence of lifestyle diseases in the region. In addition, the increasing adoption of enteral feeding tubes among the elderly population has also fueled the regional market growth.
Request for customization @ https://www.gminsights.com/roc/4846
With the rising prevalence of chronic disorders, key market players in the medical domain are focusing on increasing their customer base and gaining a competitive edge in the market. To that end, the industry is witnessing numerous strategic initiatives such as partnerships, acquisitions and mergers, with other key players, Citing an instance, in June 2020, Baxter International Inc., a leading clinical nutrition industry player, and VIPUN Medical, a renowned developer of technology solutions that help improve medical nutrition, reportedly announced a new agreement for commercializing the VIPUN Gastric Monitoring System.
The innovative system also features a new and smart enteral feeding tube. The feeding tube is designed to measure stomach motility so as to allow clinicians to effectively identify enteral feeding intolerance. This would provide clinicians the ability to make better nutrition therapy decisions in ICU and other settings.
Fresenius Kabi, Conmed, C.R. Bard, Applied Medical Technology, Inc., Cardinal Health, B. Braun, Cook Medical, Boston Scientific, Avanos, and Abbott among many others are some of the key players operating in the enteral feeding tubes industry.
Partial Chapter of the Table of Content
Chapter 4. Enteral Feeding Tubes Market, By Product
4.1. Key segment trends
4.2. Nasoenteric/Nasal Feeding Tube
4.2.1. Market size, by region, 2015 - 2026 (USD Million)
4.2.2. Nasogastric Tube
4.2.2.1. Market size, by region, 2015 - 2026 (USD Million)
4.2.3. Nasojejunal Tube
4.2.3.1. Market size, by region, 2015 - 2026 (USD Million)
4.3. Abdominal/Ostotomy Feeding Tube
4.3.1. Market size, by region, 2015 - 2026 (USD Million)
4.3.2. Gastrostomy Tube
4.3.2.1. Market size, by region, 2015 - 2026 (USD Million)
4.3.3. Jejunostomy/Jejunal Tube
4.3.3.1. Market size, by region, 2015 - 2026 (USD Million)
4.3.4. Gastrojejunal (GJ) or Transjejunal Tube
4.3.4.1. Market size, by region, 2015 - 2026 (USD Million)
Chapter 5. Enteral Feeding Tubes Market, By Disease Condition
5.1. Key segment trends
5.2. Cancer
5.2.1. Market size, by region, 2015 - 2026 (USD Million)
5.2.2. Head and Neck Cancer
5.2.2.1. Market size, by region, 2015 - 2026 (USD Million)
5.2.3. Gastrointestinal Cancer
5.2.3.1. Market size, by region, 2015 - 2026 (USD Million)
5.2.4. Others
5.2.4.1. Market size, by region, 2015 - 2026 (USD Million)
5.3. Central Nervous System (CNS) & Mental Health
5.3.1. Market size, by region, 2015 - 2026 (USD Million)
5.4. Non-malignant Gastrointestinal (GI) Disorders
5.4.1. Market size, by region, 2015 - 2026 (USD Million)
5.5. Others
5.5.1. Market size, by region, 2015 - 2026 (USD Million)
Browse full table of contents (TOC) of this report @ https://www.gminsights.com/toc/detail/enteral-feeding-tubes-market