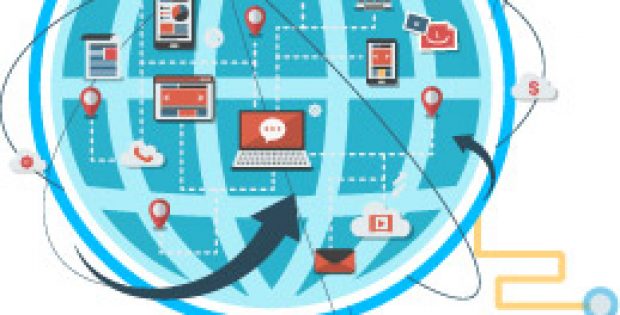 Enterprise WLAN Market report gives attention to market segmentation, market size, and forecast of 2018-2024 to help stakeholders in making a good decision for the future investments. The industry report segmented into types, application, and regions with providing production, revenue, import/export.
The North America region leads the enterprise WLAN market due to the presence of large companies such as Dell, EMC, and Cisco. The corporations in the region have invested in the development of innovative IoT technologies. The extensive adoption of trends, such as BYOD and CYOD, across business establishments in the region has also propelled the market growth.
Request for an in-depth table of contents for this report @ https://www.gminsights.com/request-toc/upcoming/2976
The enterprise WLAN market is characterized by hardware, software, and services. The hardware market consists of wireless access points, AP antennas, wireless LAN controllers, multigigabit switches, and wireless location appliances. The growing demand for IoT technologies is expected the increase the demand in the hardware market. The software market comprises WLAN analytics, WLAN security, and WLAN management software. The increasing number of malware attacks on the company networks is driving the need for advanced cybersecurity solutions for enterprise WLAN networks. The services market is providing professional and managed services to their customers.
The trends affecting enterprise WLAN market are the advent of Wave 2 standard and the emergence of IoT platforms. The Wave 2 Access Point Standard uses the spectrum efficiently to enable Multi-user multiple-input and multiple-output (MU-MIMO), which allows it to connect multiple devices simultaneously. This is expected to boost the performance and efficiency of the enterprise WLAN devices. The IoT technology employs advanced sensors & software that enable devices to communicate with each other. This will increase the demand for next-generation WLAN devices with improved connectivity attributes.
Request for customization @ https://www.gminsights.com/roc/2976
The increasing number of cyber attacks on the company networks has driven the companies to adopt enterprise WLAN solutions. The enterprise WLAN allows secure access to the company resources without compromising the security of the company network. The enterprise WLAN defines firewall policies to limit network access and detect rogue access points and unauthorized Wi-Fi devices that can compromise the corporate network.
The enterprise WLAN market consists of solutions and service providers such as Cisco Systems, Fortinet, Boingo Wireless, Wi-Fi Spark, Juniper Networks, Huawei, ZTE, Extreme Networks, Aruba Networks, Avaya, Dell, Aerohive Networks, Allied Telesis, Ruckus Wireless, and Alcatel Lucent Enterprises. The companies operating in the enterprise WLAN market are conducting strategic collaborative initiatives to increase their market share.
Browse Complete Report Summary @ https://www.gminsights.com/industry-analysis/enterprise-wireless-local-area-network-wlan-market