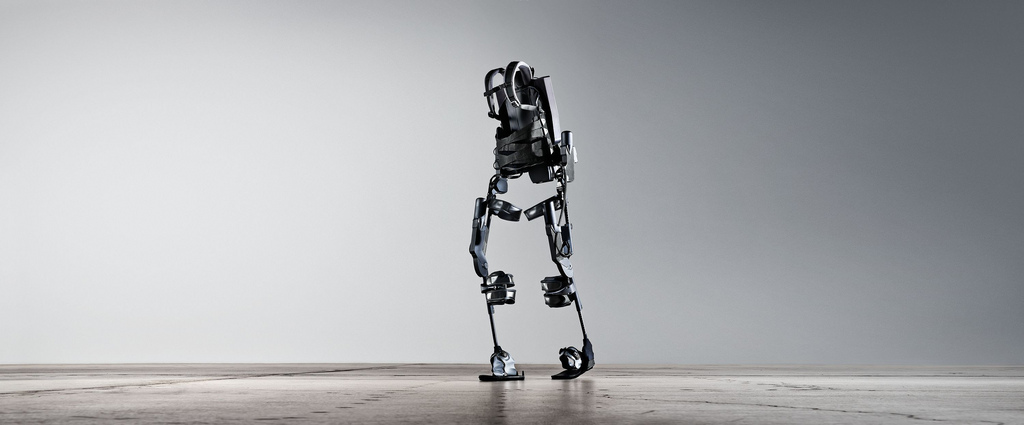 Exoskeleton Market demand is accelerated by Increasing patients with body movements disorders such as Parkinson's disease, multiple sclerosis, and strokes. The device would also help patients diagnosed with Parkinson's and multiple sclerosis to heal faster and regain their balance.
Exoskeletons are classified under class II by Food and Drug Administration (FDA) that requires close application monitoring by regulatory authorities. Extensive clinical trials and approvals are required to demonstrate their safety in medical and personal mobility. Lengthy ethical approval procedures, complex patients' requirement, and clinical uptake are required prior to product commercialization. These factors will inadvertently boost the consumer confidence in the products and thereby augment the exoskeletons market size over the forecast timeframe.
Characterized by technological innovations, exoskeleton market strives to bring about a transformation in rehabilitation devices for consumer comfort. In yet another breakthrough, Lowe's companies Incorporation, a key player across the retail industry, and Virginia Tech, an educational institute & university based in the U.S., have built a soft & light exosuit to help the employees working in Lowe's retail stores to easily lift and move heavy products across the store.
Exoskeletons find wide applications across healthcare, industrial, and military sectors. The introduction of new technologies across the healthcare sector to ensure the safety coupled with the allocation of funds for healthcare will spur the product penetration. Healthcare applications are expected to emerge as the dominant application segment by 2026, owing to the rising demand for rehabilitation spurred by disorders such as Parkinson's disease, spinal cord injuries, and other gait disorders. Not to mention, exoskeletons offer numerous benefits to healthcare providers, reducing the burden that therapists endure during training and therapy.
To access a sample copy or view the exoskeleton market report in detail along with the table of contents, please click the link below: www.gminsights.com/request-sample/detail/1946
Based on product, mobile exoskeleton market revenue share is expected to witness highest growth over the forecast timeframe. Technological advancement in products and reduction in cost supported by smaller and powerful motors, inexpensive gyroscope and accelerometer provide the users with the required ease of mobility. Additionally, increasing usage in rehabilitation from stroke, and other physical disabilities will support the segment growth.
Exoskeletons are rapidly gaining momentum across myriad geographies. The huge presence of exosuit manufacturers and escalated product demand across military & healthcare sectors are anticipated to stimulate APAC exoskeleton industry outlook. This regional market, as per estimates, is expected to record the highest CAGR over 2019-2026. Mounting awareness about the beneficial use of industrial robotics in manufacturing activities and the rise in the production of wearable robots across the defense sector are predicted to be the key factors driving APAC exoskeleton industry, with China and South Korea forecast to be the major revenue pockets. Additionally, countries such as Japan, and China have also been undertaking extensive R&D initiatives that would help impel exoskeleton industry. For example, in the year 2018, Norinco, a state-owned manufacturer in China, brought forth military exosuits in order to aid the weight carrying capacity of armed forces.
Major corporations such as ReWalk Robotics, Lockheed Martin, REX Bionics, Panasonic Corporation, and Cyberdyne Incorporation have made remarkable contributions toward augmenting exoskeleton market size in recent years. The recent breakthroughs witnessed across the business landscape indeed validate the claims put forward by market analysts, who state that exoskeleton industry size would be worth more than USD 3.5 billion by 2026.