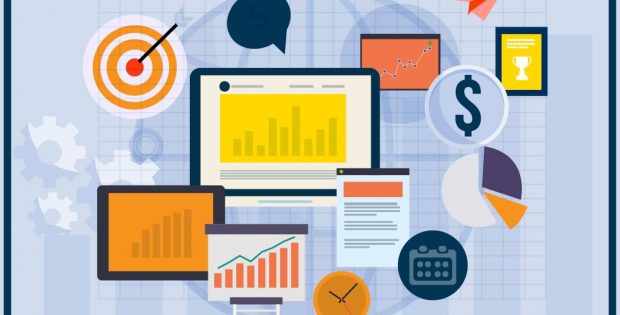 Active exoskeleton market will witness highest growth owing to considerable requirement from industrial field coupled with technological advancement including fusion of man, machine, and information. For instance, Cyberdyne, Inc. developed Hybrid Assistive Limb (HAL) product for the usage of operations in nuclear power plants. Additionally, advantages associated with powered systems such as increased power output, strengthened support, and effective performance in enabling the human mobility will further support the segment growth.
2018 Market Size – USD 220 Million
Compound annual Growth Rate (CAGR)– 41.5%
2026 Forecast Value – USD 3.5 Billion +
To access a sample copy or view the exoskeleton market report in detail along with the table of contents, please click the link below: www.gminsights.com/request-sample/detail/1946
Exoskeleton are classified under class II by Food and Drug Administration (FDA) that requires close application monitoring by regulatory authorities. Extensive clinical trials and approvals are required to demonstrate their safety in medical and personal mobility. Lengthy ethical approval procedures, complex patients' requirement, and clinical uptake are required prior to product commercialization. These factors will inadvertently boost the consumer confidence in the products and thereby augment the exoskeleton market over the forecast timeframe.
 Highlights of this report: 
Base Year: 2018
Growth Projections – 2019 to 2026
Historical data coverage:  2014 to 2018
Number of Pages – 350
Data Tables – 406
Industrial manufacturing and process participants are focusing on deploying assistive systems that can reduce work related injuries, medical expenses, improve work efficiency and lower work fatigue. Industrial exosuits are specifically designed to leverage the utilization of systems in robust applications, will inadvertently fuel the exoskeleton market growth.
Growth Drivers of Exoskeleton Market:
North America
High incidence of Parkinson's and other muscle-related diseases
Europe
Ageing population growth and national security requirements
Asia Pacific
Proliferating demand in manufacturing & healthcare
Latin America
Strong emphasis on boosting industrial sector and rising elderly population
MEA
Proliferating construction industry and requirement to improve labor safety
Based on product, mobile exoskeleton market revenue share is expected to witness highest growth over the forecast timeframe. Technological advancement in products and reduction in cost supported by smaller and powerful motors, inexpensive gyroscope and accelerometer provide the users with the required ease of mobility. Additionally, increasing usage in rehabilitation from stroke, and other physical disabilities will support the segment growth.
Browse complete report @ www.gminsights.com/industry-analysis/exoskeleton-market
Healthcare application segment will hold dominant exoskeleton market share through the forecast period. Growing rehabilitation requirement for disorders that include Parkinson's disease, gait disorders and spinal cord injuries are expected to drive the system deployment in healthcare centers. Chief benefits offered to heath care providers include reduced burden on therapists to support during training and improved therapy results.
Asia Pacific exoskeleton market will witness highest CAGR over the forecast period due to the high number of research and development initiatives by Japan, South Korea, and China in medical and military sectors. For instance, in 2018, Norinco, a state-owned manufacturer in China, introduced military exosuits to boost weight carrying capacity of armed forces. Additionally, China Shipbuilding Industry have deployed exoskeleton for shipyard workers, and military engineers have developed L-70 for their armed forces applications.
Major corporations such as ReWalk Robotics, Lockheed Martin, REX Bionics, Panasonic Corporation, and Cyberdyne Incorporation have made remarkable contributions toward augmenting exoskeleton market in recent years.