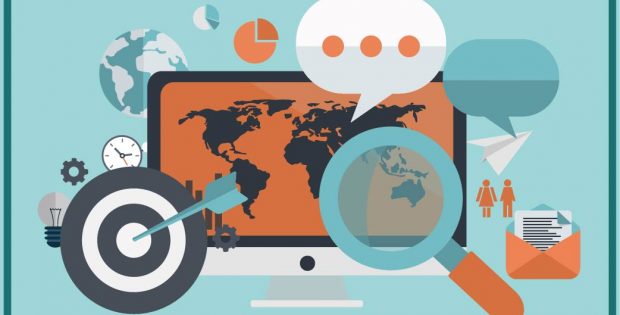 Global Market Insights recently introduced report on global Facial Recognition Market report is an in-depth study providing complete analysis of the industry for the period 2019 to 2025. It provides complete overview of the industry considering all the major industry trends, market dynamics and competitive scenario.
The industrial and retail sector in the Asia Pacific countries including China and India is anticipated to experience a high growth owing to which companies are increasingly adopting this software to control the access of their employees. Furthermore, governments of various economies have undertaken initiatives aiding in the growth of the facial recognition market. For instance, in July 2017, the Australian government had awarded a contract of USD 22.5 million for airports to Vision-Box. The U.S. facial recognition industry is anticipated to dominate owing to the large-scale smartphone penetration and the need to provide security solutions.
Request for an in-depth table of contents for this report @ https://www.gminsights.com/request-toc/upcoming/2593
In organizations, irrespective of the industry, data is permitted to be accessed by only select individuals. Security breaches can result in the theft and loss of critical organizational information, such as a customer's personal and financial data, and result in reputational damage. Such crimes can be committed from within an organization by an employee or by an external entity. To combat such situations, the technology restricts access to individuals that have permissions listed in the databases, fueling the demand for the facial recognition market.
An increasing number of retail and commercial businesses is anticipated to adopt these systems, driving the growth of the facial recognition market. For instance, in China, KFC in collaboration with Baidu is developing a technology to predict customer's orders based on their age and mood. The companies are also developing their 'Smile-To-Pay' service that allows customers to process their payment by smiling at a 3D camera. Large organizations are utilizing biometric solutions to obtain the feedback of events, such as training programs, to gauge employee interest and receptivity to the training programs. The growing trend of smart cities and smart homes is generating massive demand for the facial recognition market to provide a better security to the inhabitants.
Facial recognition market is segmented based on end users as government and law enforcement, military, retail, BFSI, consumer, automotive, and others. The government and law enforcement segment of the facial recognition industry is projected to experience a high growth during the forecast time span owing to the adoption of these technologies to prevent criminal activities. Law enforcement agencies, such as correctional facilities, utilize face identification technology to keep track of inmates and ex-convicts. These technologies also are finding increasing adoption in the consumer electronics segment owing to the high demand for security features; for instance, iPhone's FaceID software and the Facebook feature to tag the user and user's contacts from the user's friend list in pictures.
Browse Complete Report Summary @ https://www.gminsights.com/industry-analysis/facial-recognition-market
Players operating in the facial recognition market include Aware, Inc., Cross Match Technologies, Inc., FaceFirst, Inc., 3M, Cognitec Systems GmbH, Ayonix, Safran Group, Animetrics, Inc., Daon, and others. The companies invest heavily in the development of new technologies to improve the existing software. For instance, in April 2017, NEC Corporation announced the launch of NC7000-3A, which is a data utilization platform software that leverages this technology in mobile devices and is anticipated to improve its position in the facial recognition market.