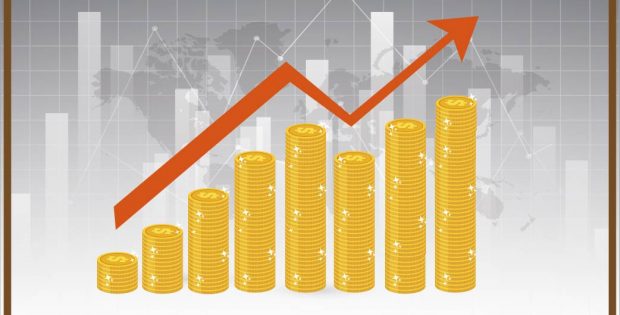 Global Market Insights added a new report on global Farm Management Software Market to its research database. The report focuses on global major leading players with information such as company profiles, growth, product segment, technology segment, end user segment and region.
Request for an in-depth table of contents for this report @
https://www.gminsights.com/request-toc/upcoming/2281
The North America farm management software market is estimated to hold the majority share owing to the increasing demand for advanced agricultural solutions to improve productivity. Farmers in the region readily adopt new advanced technologies and modern farming systems including cloud services, mobile applications, data analysis tools, and high-speed imagery services. The China farm management software market is expected to experience a significant growth owing to the rapidly growing population and increasing food requirements. The lack of land available for agriculture has mandated the farmers to use advanced technologies to improve productivity in the available land.
The farm management software market is segmented into web-based and cloud-based deployment models. Cloud-based deployment is either Software as a Service (SaaS) and Platform as a Service (PaaS). Cloud-based model is expected to gain a significant share owing to low establishment costs, ease of use, and no requirements for physical infrastructure.
Farm Management Software Market size is expected to gain momentum during the period of seven years owing to the continuously growing demand for food with growth in population worldwide. According to the Food and Agriculture Organization (FAO) of the United Nations, the food demand is expected to increase between 59% to 98% by 2050. Farmers will need to increase production either by increasing the land under agricultural production or by increasing the productivity. The growing need for increasing agricultural productivity is expected to propel the farm management software market growth.
Governments of various countries are extending support to farmers to implement the technology to enhance productivity. For instance, the government of Queensland provides a wide range of interactive software and tools to support agricultural businesses. Governments, particularly in the Asia Pacific region, are supporting farmers to adopt modern agricultural techniques. Stringent regulations pertaining to intellectual property rights in agriculture technology are encouraging the companies to invest more in the industry. The implementation of IP rights is increasing the profit margins of technology enablers, attracting several companies in the industry and propelling the farm management software market growth.
Increasing use of virtual fences is expected to aid the farm management software market growth. Large paddocks are separated by these fences to prevent the movement of animals into other paddocks while grazing. The use of virtual fences operated using a mesh of sensors and network programming is increasing significantly as the maintenance of fences is an expensive job. The ability of these solutions to protect the crops from being grazed by the animals and control the movement of herds in farms is expected to propel the farm management software market growth.
Farm management software market is segmented into precision farming, fish farming, livestock monitoring, and smart greenhouse farming. Precision farming is expected to witness fast growth over the forecast time span owing to the growing focus of farmers on enhancing productivity and efficiency. Precision farming is gaining the attention of farmers worldwide owing to the extended production and profitability due to the implementation of this technology. Farmers are widely using this technology to minimize resource wastage, help in proper utilization of fertilizers, and reduce time & cost. The technology is being widely adopted as it helps farmers to get the real-time information about evapotranspiration, soil moisture, and electrical conductivity, thus boosting the farm management software market growth.
Make an inquiry for purchasing this report @
https://www.gminsights.com/inquiry-before-buying/2281
Company profiled in this report based on Business overview, Financial data, Product landscape, Strategic outlook & SWOT analysis:
Trimble
Deere & Company
AgJunction
AG Leader Technology
DeLaval
Agrivi
Raven Industries
SST Development Group
Iteris
BouMatic
Farmers Edge
GEA Group
Browse Full report: https://www.gminsights.com/industry-analysis/farm-management-software-market
Key vendors in the farm management software market are Trimble, Deere & Company, AgJunction, AG Leader Technology, DeLaval, Agrivi, Raven Industries, SST Development Group, Iteris, BouMatic, Farmers Edge, and GEA Group. The industry is fragmented in nature owing to the presence of many regional players. Big players in the industry are acquiring startups and small players to gain a considerable share.