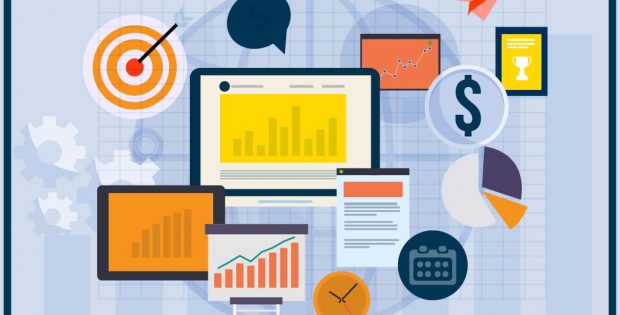 Asia Pacific (APAC) offers growth opportunities in the firewall as a service market as there is a wide presence of SMEs in the region that are ready to use customized security applications to defend against threats. The region is the fastest growing market due to security challenges and investment in infrastructure.
North America will dominate the firewall as a service market in 2016, approx. 52% and is expected to maintain its majority by 2024, due to increase in the use of cloud computing and collaboration within companies and government. The region has well-established players investing in R&D activities that will contribute to the development of new and advanced technologies.
The increase in initiatives by government to improve the security of the customer information and cyber-attacks is a major factor driving the firewall as a service market growth. Rapid digitization, improvement in business, and growth of cyber-attacks on BFSI, healthcare, and retail industry in developing countries such as India and China, has led to an increase in the use of security solutions. Organizations are working closely with security associations to form new regulatory and offer customized suite and packages to enterprises which are more prone to attacks.
To access a sample copy or view the firewall as a service market report in detail along with the table of contents, please click the link below: www.gminsights.com/request-sample/detail/2125
The firewall appliances market holds majority of the firewall as a service market share with approximately 22% CAGR estimation from 2017 to 2024. Traditionally, proxy servers and stateful inspection firewalls were used to protect the servers and network. However, with the change in the attacks and spreading its reach, internal networks require more protection than traditional ways. The UTM and NGFW were used to protect enterprises from internal and external network attacks.
The recent trend of the increasing collaboration of firewall service providers and pure software vendors is seen to be growing. These proactive and dynamic prospects are vividly underlining the competitive and strategic landscape of firewall as a service industry. To cite an instance, Tata Consultancy Services, a dominant Indian IT service provider, has recently teamed up with US-based security firm Palo Alto Networks to assist enterprises to reliably transfer applications and data to the public cloud infrastructure. The Global Security Operations Centres of TCS will be leveraged to keep a tab on the sophisticated and complex cyber-threats and ward off malicious cyber-attacks trying to inflict organizations. Furthermore, firewall as a service market is striving to be a combative market as the leading players are continuing their efforts to integrate with cloud companies to cater to a wider range of customers.
Mergers and acquisitions is changing the market structure with the influence of major investments and development of new and enhanced products. Acquisitions in the firewall market accelerated in 2016, up from 2015 and 2014 for instance, HPE acquiring Niara, Trend Micro acquiring HP TippingPoint business, and Intel Security selling its firewall business to Raytheon/Websense, and renamed as Forcepoint. Despite the turmoil, the market will grow moderate and is expected to grow due to additions of features such as IPS and URL filtering in the traditional firewalls. firewall as a service market for pure-players is growing tremendously in firewall market, many of them offering services on cloud.
The exponentially rising cases of cyber-attacks, which have practically plagued every industry, is one of the most profound factors driving firewall as a service market share. As per reliable estimates, cybercrime seemingly falls under the criteria of top two reported crimes at a global level. Estimates further suggest that, worldwide, approximately, more than 50% of the organizations have been targeted by cyber criminals over the past two years. The matter has been a global concern and has called for attention at both the government and private levels, thus leading to a plethora of technological advancements in the security sector. In this regard, cloud based approaches have already made profound inroads in network security, a factor that has brought great deal of interest to firewall as a service market.
Browse Full Report: www.gminsights.com/industry-analysis/firewall-as-a-service-fwaas-market