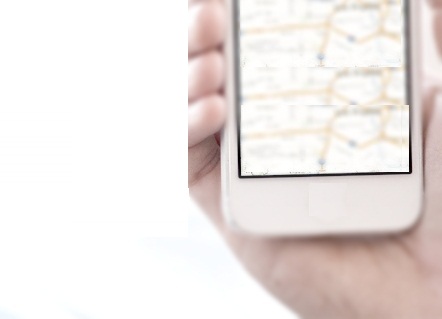 Geofencing Market growth is attributed to the popularity of mobility trend leading to extensive proliferation of mobile devices such as smartphones and tablets, along with rising demand for proximity marketing solutions. The utility of mobile devices is widening as they are consolidating their role as central medium to reach an ever-expanding portfolio ofapplicationsand services.GPS-based location services are provided as a default feature in most of these mobile devices. Marketers are leveraging such capabilities of these devices to determine the location of their existing and prospective customers to offer real-time marketing messages to them.
Mobile geofencing market is expected to exhibit promising growth over the forecasted timeline as it can vary the boundaries of the perimeter based on a situation determined by a combination of data streams. Such solutions can automatically define areas based on population density and personalize ads. Hence, message relevancy can be highly enhanced and engagement can be driven to specific business locations.
Service market will gain significant momentum over the forecasted timeline owing to the huge demand for specialized services to operate, maintain and manage the geofencing infrastructure deployed at the customers' end. Managed services segment will exhibit lucrative growth with the highest CAGR over 35% during the forecast period. This geofencing market growth can be attributed to the growing adoption of cloud computing for deploying geofencing applications.
To access a sample copy or view the geofencing market report in detail along with the table of contents, please click the link below:www.gminsights.com/request-sample/detail/222
GPS market will witness positive growth over the timeline owing to considerable ongoing advancement in the technology through replacement of the legacy ground-based systems and GPS satellites with newer ones. With large scale adoption of GPS tracking systems for fleet management applications in the logistics industry, the geofencing market size is expected to steadily increase between 2017 and 2024.
The application matrix of geofencing industry is not just replete with retail domain, though it is undeniable this sector is a lucrative growth avenue for the entire business space. Besides, retail space, geofencing market share stands to gain much from security and defense applications. Numerous companies participating in the business space have been creating a whole hog to bring about significant advancements in the capabilities of this solution with enhanced integration and accuracy functionalities.
The US-based home improvement retail behemoth, Home Depot had rolled out an app a few years ago which switches to an 'in-store' mode when a customer enters the store. By utilizing location-based technology, the app provides the customers with a map with specific product offerings based on their exact location and allows them to use additional services like the 'product locator' tool. Needless to mention, the deployment of such innovative technology would enhance the in-store customer experience which would further boost the growth prospects of the global geofencing market.
Furthermore, it won't be incorrect to claim that the intensifying battle between offline and online shopping stores would propel the growth potential of the global geofencing market over the forthcoming years. Add to it, increasing efforts to modernize the performance and capability of existing GPS network would further boost the adoption of geofencing solutions across the diverse set of business domains. Apparently, the commercialization potential of this business space is quite evident from estimates noted in the research report by Global Market Insights, Inc., which claims geofencing industry to accumulate remuneration of over USD 1.7 billion by 2024.