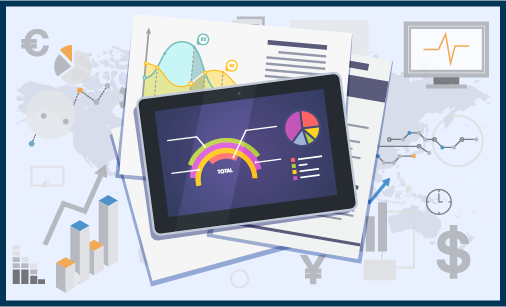 The GPU market growth is attributed to a surge in the adoption of the IoT in industrial and automotive sectors. As the IoT devices gather huge amounts of data that needs to be tracked and analyzed, the demand for high-end computing system increases. This further propels the need for GPUs that provide the requisite support for analyzing complex datasets in a quick manner.
Other factors fueling the graphic processing unit (GPU) Market growth include various government-led investments in the semi-conductor industry and a rise in the uptake of the AI technology to drive innovations in sectors such as healthcare, automotive, and manufacturing. For instance, in April 2018, Google announced its plans to reinvent the U.S. healthcare industry with a focus on AI and data. The company is using its expertise in AI to create a new paradigm for the detection, diagnosis, and treatment of diseases. Bringing AI to healthcare will generate the need for graphic systems in image processing and rendering.
It is expected that clinical health AI applications will create around USD 150 billion in annual savings for the U.S. healthcare industry by 2026. The increasing popularity of AI-based applications will compel GPU manufactures to develop new GPUs that run intensive machine learning algorithms efficiently. However, a declining market for cryptocurrency will affect the graphic processing unit (GPU) Market growth. Miners need high-end computing processors to build machines that mine bitcoin. As the value of value of cryptocurrency is declining, the demand for GPUs has also decreased to a greater extent.
The dedicated GPU market is expected to grow at a CAGR of over 31% from 2018 to 2024 due to the growing demand for these processors as they are more powerful and designed to serve complex graphic processing calculations for applications such as 3D modelling, simulation, and gaming. Proliferation of tablets and gaming PCs will drive the demand for these processors. The built-in graphics technology in these devices helps to deliver unmatched performance and stunning visuals for HDR mobile gaming. The unit shipments of dedicated GPUs are expected to exceed 150,000 thousand units by 2024.
To access a sample copy or view the graphic processing unit (GPU) market report in detail along with the table of contents, please click the link below: www.gminsights.com/request-sample/detail/3088 
On-premise GPU deployment held a major market share of over 90% in 2017. On-premise GPU server deployment give organizations the capability to manage their own infrastructure and customize it accordingly. The model is also cost-effective as it eliminates the need to outsource the management of infrastructure to third-parties. Such factors are likely to drive the on-premise (graphic processing unit) GPU market growth.
The gaming application segment is expected to hold a major share of the GPU market accounting for over 34% by 2024. This market growth is attributed to the growing demand for high-resolution games. Tablet and smartphone penetration are fueling the growth of the gaming industry. For instance, according to the ESAC Report 2018, 80% of Canadians view video games as mainstream entertainment. Around 30% of Canadian gamers have purchased a digital download of the full game in the past 6 months.
According to the Germany Trade & Invest Report, Issue 2016/2017, in Germany, PCs remained the biggest gaming platforms with 18.4 million active gamers, followed by smartphones (17.2million), consoles (15.6 million), tablets (11.5 million), and handheld devices (8.3 million). The growing use of gaming devices and popularity of online gaming fuels the demand for advanced graphic systems to support graphics-intensive gaming applications.
The Latin America GPU market is expected to exhibit the fastest growth rate with a CAGR over 35% from 2018 to 2024. The (graphic processing unit) GPU market growth is attributed to the profound growth of the gaming industry in countries including Brazil and Mexico. A rise in the sales of smartphones, PCs, and tablets is also fueling the gaming industry growth. For instance, in September 2018, AsusTek expanded its manufacturing facility in Brazil to cater to growing consumer demands for dedicated gaming computers. As the region's gaming industry is booming, the demand for smartphones and other gaming devices that use high-speed graphic processors to maintain peak performance during playing sessions will increase.
Some of the prominent players operating in the graphic processing unit Market include Advanced Micro Devices (AMD), Autodesk, Amazon Web Services, Cogeco Communications, Dassault Systems, Google, IBM, Intel, Microsoft, NVIDIA, Nimbix, Penguin Computing, PTC, Qualcomm, ScaleMatrix, Siemens AG, and S3 Graphics.