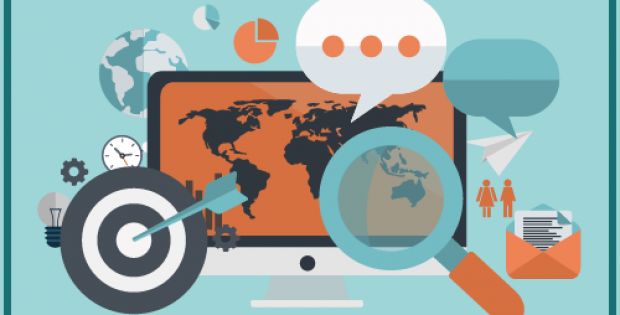 The gaming application segment is expected to hold a major share of the graphic processing unit (GPU) market accounting for over 34% by 2024. This market growth is attributed to the growing demand for high-resolution games. Tablet and smartphone penetration are fueling the growth of the gaming industry. For instance, according to the ESAC Report 2018, 80% of Canadians view video games as mainstream entertainment. Around 30% of Canadian gamers have purchased a digital download of the full game in the past 6 months. According to the Germany Trade & Invest Report, Issue 2016/2017, in Germany, PCs remained the biggest gaming platforms with 18.4 million active gamers, followed by smartphones (17.2million), consoles (15.6 million), tablets (11.5 million), and handheld devices (8.3 million). The growing use of gaming devices and popularity of online gaming fuels the demand for advanced graphic systems to support graphics-intensive gaming applications.
Request for Sample Copy of This Report @ https://www.gminsights.com/request-sample/detail/3088
The dedicated graphic processing unit (GPU) market is expected to grow at a CAGR of over 31% from 2018 to 2024 due to the growing demand for these processors as they are more powerful and designed to serve complex graphic processing calculations for applications such as 3D modelling, simulation, and gaming. Proliferation of tablets and gaming PCs will drive the demand for these processors. The built-in graphics technology in these devices helps to deliver unmatched performance and stunning visuals for HDR mobile gaming. The unit shipments of dedicated GPUs are expected to exceed 150,000 thousand units by 2024.
It is expected that clinical health AI applications will create around USD 150 billion in annual savings for the U.S. healthcare industry by 2026. The increasing popularity of AI-based applications will compel GPU manufactures to develop new GPUs that run intensive machine learning algorithms efficiently. However, a declining market for cryptocurrency will affect the graphic processing unit (GPU) market growth. Miners need high-end computing processors to build machines that mine bitcoin. As the value of value of cryptocurrency is declining, the demand for GPUs has also decreased to a greater extent.
Make an Inquiry for Purchasing this Report @ https://www.gminsights.com/inquiry-before-buying/3088
The rapidly growing adoption for high-precision, graphics-oriented applications in the automobile and healthcare sectors is certain to fuel graphic processing unit (GPU) market growth in the forthcoming years. GPUs have become an essential part of today's mainstream computers and mobile devices and have been characterized by remarkable advancements with respect to performance and capabilities. The product successfully offers added support for analyzing complex datasets in a quick manner and is increasingly gaining traction in almost all consumer electronics straight from laptops, PCs and smartphones to car infotainment systems and latest digital systems.
The Latin America graphic processing unit (GPU) market is expected to exhibit the fastest growth rate with a CAGR over 35% from 2018 to 2024. The graphic processing unit (GPU) market growth is attributed to the profound growth of the gaming industry in countries including Brazil and Mexico. A rise in the sales of smartphones, PCs, and tablets is also fueling the gaming industry growth. For instance, in September 2018, AsusTek expanded its manufacturing facility in Brazil to cater to growing consumer demands for dedicated gaming computers.
Browse Complete Report Summary @ https://www.gminsights.com/industry-analysis/gpu-market
Some of the most preferred brands that have made a mark in the graphic processing unit (GPU) market include Nvidia, AMD, Intel, Microsoft, Google, IBM, PTC, Qualcomm, and S3 Graphics. GPU chip makers have been making heavy investments in addition to forging partnerships for developing new and better performing products. For instance, in January 2019, Nvidia announced its partnership with luxury carmaker Mercedes-Benz to develop a new automotive AI platform that could effectively offer control to the automaker's electronic gears equipped in its new car segments.