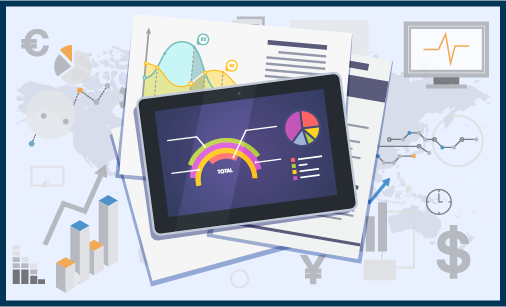 High Altitude Platform (HAP) Market is projected to reach a revenue of approximately USD 1.5 billion over the forecast timespan. These systems overcome the challenges pertaining to conventional satellites and terrestrial towers such as high costs, inoperability over large distances and water bodies, and inaccessibility for maintenance and testing. Additionally, these provide a faster convergence route for broadcasting and communication services as they are situated in close proximity to the earth's lower layers and are accessible by a larger customer base causing a substantial HAP market growth.
Rapid growth of the industrial and commercial sector in the South-East Asian regions due to low cost, high abundance of raw materials and skilled labour. Foreign players are increasing outsourced activities which cannot function without the availability of high-speed broadband communication services. Furthermore, there is also a notable increase in the reliance of the general population for a large scale of day-to-day operations such as e-learning, payments, gaming, among others fuelling the demand for the high-speed internet solutions via the high altitude platform market.
The application of high altitude platform market can extensively aid in the reduction of crime, terrorism, contraband smuggling, and human trafficking owing to which countries are increasing their military and public safety spending to support the advancements of such technologies. For instance, India increased their military budget by 6% since last year and is anticipated to increase the spending in the coming years.
To access a sample copy or view the high altitude platform market report in detail along with the table of contents, please click the link below: www.gminsights.com/request-sample/detail/683 
The increased demand for telecommunication services in rural and underserved locations is largely supported by government push for the development of the HAP market. For instance, the application of High Altitude Platforms Mobile Robotic Telesurgery (HAPsMRT) was developed specifically by AeroVironment, Inc. for usage by the U.S. Army. These stations aid medical personnel to implement complex surgeries without latency issues in data packet transfers.
The commercial segment of the high altitude platform market is anticipated to experience high demand during the forecast timespan. Various telecommunication projects such as Skybender and Wave have been implemented for the provision of broadband services to remote locations and have high uses in telesurgery and low cost, internet services.
North America and Western Europe to be the leading regions witnessing high adoption of HAPs in military and naval forces. For the remote sensing purpose, HAPs have an important advantage of low orbits and longer timespans over satellites. This has favored HAPs to permit better resolution images on account of being comparatively closer to the covered areas. High penetration of UAV aircraft coupled with strong spending on other LTA systems are identified as the prime factors responsible for surging growth of high altitude platform industry.
As per reports, U.S. is anticipated to be a major region dominating the regional high altitude market landscape. Also, considering the worldwide demand for HAPs, Asia Pacific is projected to be another lucrative growth ground for HAP market expansion. The rising adoption of the technology, especially in the emerging countries of South-east Asia, for telecommunication and remote sensing purpose, is expected to drive the APAC industry demand. The region is further expected to observe strong foothold in the global high altitude platform industry, owing to the rapid involvement of regional governments in tackling foreign & internal conflicts, smuggling, and terrorist activities.
Players operating in the global high altitude platform market include Lockheed Martin Corporation, Thales Group, ILC Dover L.P, Worldwide Aeros Corporation, Elektra Solar GmbH, Raytheon Company, Aerostar International, Inc., and Airbus SE. Partnerships and joint ventures are commonplace among companies in the HAP market. For instance, in February 2016, AVEALTO entered into a partnership with JP Aerospace for the development of a HAP prototype vehicle.