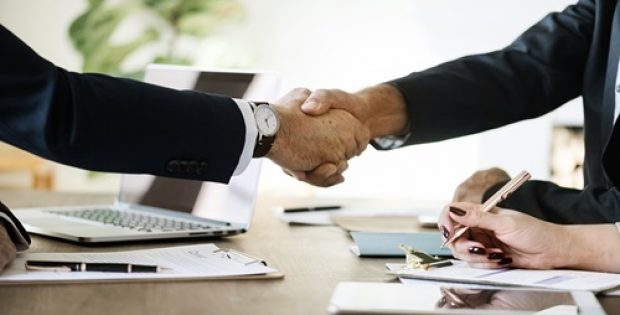 Reportedly, the new partnership will leverage the growth opportunities across Southeast Asia.
VGI Global Media plc, Thailand's O2O (online to offline) solutions provider for payment, advertising & logistics platforms, has reportedly signed a joint venture agreement with iClick Interactive Asia Group Limited, the Hong Kong-based omni-channel marketing technology company.
Trusted sources stated that the new partnership is anticipated to leverage the strengths of both iClick and VGI in order to offer huge business opportunities to brands across Southeast Asia, besides increasing their proliferation with China's growing customer base. Sources further added that the firms together aim to create significant cross border marketing prospects that can be addressed by means of a range of mobile & new media products, including an AI-powered mobile application that creates customized digital content serving user interests & preferences.
Nelson Leung, the CEO at VGI, was quoted saying that the new collaboration is symbolic of a new digital development not only in Thailand, but the entire territory of Southeast Asia. The company is delighted to join hands with iClick, and strategically integrate the strengths of both firms, while unlocking their potential for strengthening their influence as well as market share in the region, Leung adds.
The CEO also mentioned that the company will now be better positioned to provide targeted, personalized and measurable marketing solutions to its customers, equipped with the iClick's knowhow in digital market analysis and proper awareness of the Chinese market.
According to Sammy Hsieh, CEO & Co-founder, iClick, the new joint venture is likely to fortify the footprint of both the companies across the digital market of the region, by providing a number of innovative solutions. He added that the strategic association with VGI is bound to create greater marketing platforms for various brands in the region and offer many new business & investment opportunities.
The joint venture has further discovered opportunities beyond the travel sector – given that China is the world's highest-ranked country for its outbound travelers – and aims to capture potential benefits in sectors including retail, entertainment and healthcare.
Source Credits: https://www.benzinga.com/pressreleases/19/04/b13583357/vgi-and-iclick-interactive-announce-marketing-technology-joint-venture-to-address-thailands-boomin