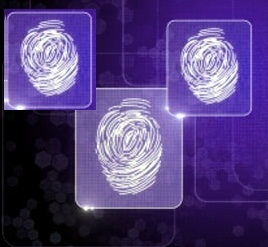 Identity and access management market is driven by the rapid increase in the adoption of advanced technologies including Internet of Things (IoT), Bring Your Own Device (BYOD), and cloud computing in enterprises. The rising advent of digitalization has encouraged the organizations to develop data-driven business models, making the businesses more agile and scalable. However, there are many challenges that the organizations face by adopting the connected devices including security and privacy threats. Local exposure, data leakage, data loss, insecure usage, and insider attacks are the major risks associated with these devices. Therefore, organizations worldwide are adopting IAM solutions to curb the risks associated with the adoption of advanced technology solutions.
A robust increase in the adoption of advanced technologies such as cloud computing and IoT will drive the identity and access management market in the upcoming years. IAM apparently makes businesses more agile, efficient and scalable, and also offers them considerable benefits such as reduced risk of data breaches, centralized access control, ensured regulatory compliance, improved user experience, and a significant reduction in IT costs. This has quite overtly led to a spurt in investments in IAM market from venture capitalists and enterprise organizations.
Identity and Access Management (IAM) Market size was estimated to be over USD 9.5 billion in 2017 and set to exceed USD 18.9 billion by 2024. The growing expansion of data theft among organizations worldwide is primarily driving the identity and access management market demand. Stolen employee access identification is a leading parameter of data breach and system hacking is projected to cost businesses around USD 2 trillion by 2019. They are responsible for about 88% of cyberattacks and will hamper the organizational functioning. In 2016, the total cost related to identity theft was USD 16 million and is anticipated to grow due to the rising crime rates. Hence, to curb the growing identity theft, companies are investing funds and entering into strategic partnerships and acquisitions to improve their security portfolio.
To access a sample copy or view the identity and access management market report in detail along with the table of contents, please click the link below:www.gminsights.com/request-sample/detail/176
North America is undoubtedly one of the most crucial regional generators for identity and access management market. In 2017, North America accounted for a mammoth 46% of the overall industry share, primarily on account of the changing workforce requirements and the surging adoption of cloud applications and BYOD. The U.S. the most dominant regional ground for North America IAM market, given that security is the foremost crucial parameter for the plethora of companies in the country.
The U.S. dominates the North American identity and access management market as security is a major parameter for the companies operating in this region. The country has encountered a large number of data breaches and hence the U.S. companies have largely increased their cybersecurity budgets, ensuring the safety and security of their information. Furthermore, the country is home to the leading IAM solution providers including companies such as IBM, Microsoft, Oracle, Dell, and Symantec.
The Asia Pacific identity and access management market is growing at the fastest pace and is projected to grow at a CAGR of 15.6% over the forecast timeline due to the rapid increase in cybercrimes, increased penetration of smartphones, growing demand for cloud-based solutions, substantial development in the industrial sector, and rising adoption of BYOD. The IoT adoption in 2013 was around 12 percent, which reached around 36 percent in 2017. Furthermore, as the region showcases huge growth potential, various companies operating in the IAM market are expanding their presence in this region to gain a higher customer base.
The BFSI sector is rising at the fastest rate in the identity and access management market and is projected to grow at a CAGR of 13.1% over the forecast timespan. These solutions play a vital role in creating secured and reliable IT security in the banking sector. Around 90% of the financial institutions are affected by data breach, out of which 60 percent are cases of identity abuse. For instance, in 2014, the JPMorgan Chase banks suffered a data breach that leaked around 7 million business accounts and 76 million personal contacts causing huge losses to the bank.
IAM solutions have proven to be effective in reducing challenges faced by organizations with regard to security and privacy such as data loss, data leakage, insecure usage, and insider attacks. IAM also decreases burden on the IT departments due to its self-service functionality. Driven by the fact that IAM delivers secure ways for authentication, authorization, and management of users without compromising on convenience and usability, the global identity and access management market share is anticipated to grow at a CAGR of 10.4% over 2018-2024.