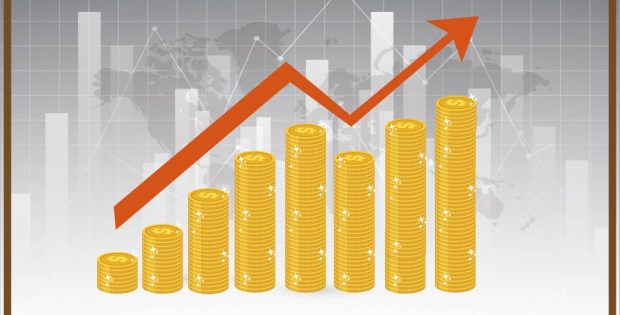 India aerospace & defense market size for marine applications is expected to grow at a steady pace, owing to the plans of the government to build 200-ship navy over the duration of 10 years. Increasing interest of the People's Liberation Army Navy of China in the Indian Ocean is encouraging the country to invest more in anti-submarine ship manufacture. In September 2017, India deployed a submarine, two navy ships, and two long range maritime reconnaissance aircrafts in southern Indian Ocean and western Arabian Sea.
Request for Sample Copy of This Report @ https://www.gminsights.com/request-sample/detail/2113
One of most profound factors driving the growth of India aerospace & defense market is the extensive number of initiatives undertaken by the Indian government. The government's decision taken a few years before, for instance, to increase the FDI limit from 26% to 49% in the defense sector, is remnant of the fact that India aerospace & defense market represents a vital sector in the national landscape. The raise in the FDI limit had apparently permitted foreign institutional investors, venture capital organizations, and foreign portfolio investors to make maximum capital investments up to 24% in defense firms thereon.
The government is increasing defense budget and has undertaken several projects in line with the Make in India campaign. For instance, as a part of Infantry Vision 2020, the government has started Future Infantry Soldier as a System (F-INSAS) program to enhance the optical, electro, and situational capabilities of a soldier. Increasing investments in research fields including nanotechnology, directed energy weapons, and NBC warfare are anticipated to fuel the India aerospace & defense market size growth. The manufacturers are shifting their focus to this industry, owing to the initiatives taken by the government such as Offset policy. However, very slow and time-consuming tender processes may hinder the entry of private players.
Make an Inquiry for purchasing this Report @ https://www.gminsights.com/inquiry-before-buying/2113
India Homeland security is expected to witness significant growth owing to the increasing internal unrest and terrorist threat. The budgetary allocation for the Ministry of Home Affairs is expected to reach about USD 20 billion by 2017-18. The recent violence in Punjab and Haryana states over the arrest of the Dera chief has thrown light on equipping internal security personnel with high quality equipment. Initiative such as Safe City will propel the homeland security in the country by leveraging technology to reduce crime rates. Increasing focus on terrorism prevention & management, police modernization, critical infrastructure protection, and city surveillance & intelligence are expected to propel India aerospace & defense market growth.
Aerospace & defense equipment are extensively used by the Indian military, navy, and the air force.  Thus, the large -scale production of aircrafts, communication equipment, helicopters, and missiles in the country have contributed significantly toward augmenting India aerospace & defense market revenue. In addition, the escalating need for increasing the aircraft fleet size with the inclusion of supporting aircrafts such as rescue, emergency & repair, and medic aircrafts have been forecast to impel the business landscape.
Browse Complete Report Summary @ https://www.gminsights.com/industry-analysis/india-aerospace-defense-market
Major firms such as Bharat Dynamics Limited, Tata Advanced Systems Limited, Hindustan Aeronautics Limited, Lockheed Martin, BAE Systems AB, and Tata Power Strategic Engineering Division have been attempting to innovate numerous equipment, in a bid to substantially augment India aerospace & defense market share. Aided by substantial government support, India aerospace & defense market size has been forecast to surpass USD 23 billion by 2024.