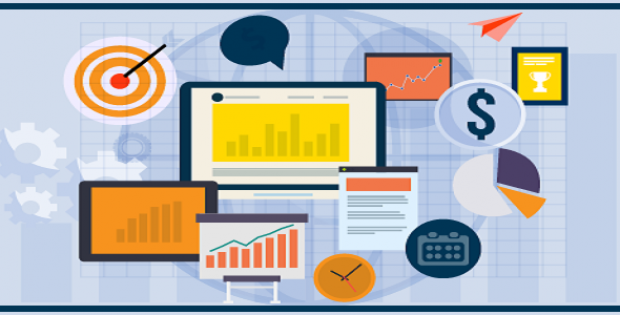 Strict safety regulations imposed by OSHA, NIOSH, NFPA, and others will be the principal global industrial protective clothing market growth driver. Health & safety awareness campaigns organized by these organizations with co-operation from the companies and mandatory compliance with the PPE norms will positively influence demand.
Manufacturing and production employment registered a combined strength of close to 120 million people in U.S., EU, and China in 2013. With heavy investment continuing in this sector, employability will have a significant growth in the next few years and workplace safety and the requirement of protection for the workers from fatalities will boost the global industrial protective clothing market growth in the forecast period.
Request sample copy of this report @ https://www.gminsights.com/request-sample/detail/441
Industrial Protective Clothing Market size is set to surpass USD 14 billion by 2023; according to a new research report by Global Market Insights, Inc.
Development of the construction market in Asia Pacific, with expenditure over USD 1.7 trillion in China, over USD 700 billion in Japan, and over USD 400 billion in India in 2015, will increase the number of employees in this region. Growing protective equipment demand, such as overalls, gloves, etc., among the construction site workers will enhance the global industrial protective clothing market in the next seven years.
The industry, however, is likely to face hindrances due to high prices of the raw materials, which include reinforced carbon, aramid and metal fiber, fiberglass, etc. The technological complexities associated with the manufacturing of the products makes the global industrial protection clothing market capital intensive. Though heavily priced, the purpose of the product to decrease the number of fatalities in the workplace enhances its value.
Global industrial protective clothing market size will exceed USD 14 billion by 2023, disposable gloves accounted for maximum revenue share for 2015, recording over USD 1.6 billion.
Browse Complete Summary of this report @ https://www.gminsights.com/industry-analysis/industrial-protective-clothing-market
Durable clothing will have the largest share of the global market, with over USD 3 billion for 2015 along with more than 14.0% growth forecast.
Global clean room protective clothing demand recorded more than USD 800 million owing to growing demand in electronics manufacturing units, chemical laboratories, clinical laboratories, and pharmaceutical facilities. The chief raw material used in these clothing is filament polyester which prevents any type of infection or contamination.
Innovation and development of light weight and durable products for manufacturing and oil & gas industries will lead to a substantial growth in the mechanical industrial protective clothing market which is projected to cross USD 2 billion by 2023.
Asia Pacific, led by the mushrooming industrialization and investment in infrastructure, will be the fastest growing region, with over 15.0% CAGR from 2016 to 2023.
Make an inquiry for purchasing this report @ https://www.gminsights.com/inquiry-before-buying/441
Regulatory norms in the U.S. has provided the maximum global industrial protective clothing market share to North America, registered a revenue over USD 2 billion in 2015 and is expected to have decent growth during the forecast timespan.
The industry is intensely competitive with companies banking on innovative product development and diversification, strategic mergers and partnerships in the next few years