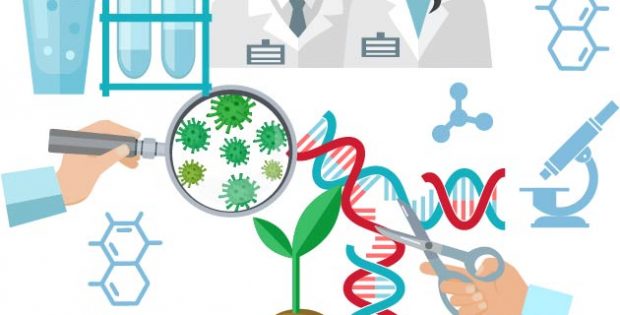 Infertility Treatment Market size is projected to experience significant growth from 2017 to 2024 owing to declining fertility rates globally. Total fertility rate which is the average number of children born to a woman surviving her reproductive years have been decreasing since 1960. As per World Bank data, total births per woman declined from about 4.9 to 2.4 between 1960 and 2015.
Advancing maternal age serves to be a high impact rendering factor. Many women are delaying child birth until their 30s and 40s owing to widespread sex education and availability of contraceptives along with the desire to purse professional careers and attain financial independence. Postponement of pregnancy leads to decrease in egg number and quality. Furthermore, ability to conceive normal pregnancy decreases with age.
Request sample copy of this report @ https://www.gminsights.com/request-sample/detail/1986
Increasing male infertility should further augment industry expansion. Adoption of unhealthy lifestyle with lack of physical activity, emotional stress and consumption of harmful substances such as alcohol, drugs and tobacco leads to lower testosterone levels and decreases sperm production. Overexposure to environmental elements such as chemicals, heat and toxins severely affects sperm quality and function.
Rising public awareness levels pertaining to various treatment options through various government and non-government initiative and programs is stimulating adoption.  For instance, National Infertility Awareness Week is organized by National Infertility Association for educating the public about reproductive health. Technological advancements and growing number of clinics should further propel infertility treatment market growth. For instance, ART microchip technologies are being developed that would significantly advance the practice of assisted reproduction.
Make Inquiry about this report @ https://www.gminsights.com/inquiry-before-buying/1986
High procedure cost is restraining infertility treatment market growth to some extent. According to American Society for Reproductive Medicine, the average cost of IVF cycle is USD 12,400. Moreover, the cycles may need to be repeated to be successful. The procedure is performed by highly skilled and trained professionals with the use of sophisticated equipment. Dearth of professionals further hinders growth.
Assisted Reproductive Technology (ART) held significant revenue share owing to improvement in techniques which have led to availability of more treatment options. ART includes various treatments which involve handling of both eggs and sperms outside the body. High success rate of the procedure and increasing adoption by women without partners and same sex couples will further stimulate demand. The procedure provides benefit for post-menopausal women unable to release eggs. Additionally, it also permits the selection of best embryo without genetic defects increasing the possibility of having a healthy baby. However, risks associated with the procedure such as chance of multiple pregnancy and premature, low weight babies limit adoption.
Female patient is slated to witness rapid growth due to decreasing fertility rates and delayed parenthood. Fertility centers are poised to grow at robust rate owing to their increasing number. Greater number of individuals opting for the procedure in clinical setting as a result of availability of skilled medical practitioners and advanced equipment is propelling segment growth.
U.S. infertility treatment market held significant industry share. Decreasing pregnancy rates coupled with increasing adoption of assisted reproductive technology and growing number of clinics providing treatments is driving growth. As per CDC statistics, in 2013, approximately 160,521 ART procedures were conducted contributing to 1.6 per cent of all infants born in the country. Presence of advanced healthcare infrastructure along with growing healthcare expenditure and presence of advanced technology further aids expansion.
Prominent industry players in infertility treatment market include Cooper Companies, Vitrolife, Thermo Fischer Scientific, and Irvine Scientific. The industry players adopt strategies such as new product development for strengthening their market presence. For instance, in November 2016, Cooper Companies acquired Wallace (in-vitro fertilization segment) from Smiths Medical for about USD 168 million. The acquisition has strengthened the company's IVF product portfolio. In January 2016, Irvine Scientific acquired BioCare Europe S.r.l, a distributor of IVF media, equipment and medical devices.
Browse more reports: –
Fluorescence In-situ Hybridization Probe Market: – https://www.marketwatch.com/press-release/fluorescence-in-situ-hybridization-probe-market-dynamics-forecast-analysis-and-supply-demand-2019-2025-2019-11-19
Veterinary Scales Market: – https://www.marketwatch.com/press-release/veterinary-scales-market-2019-global-key-players-trends-share-industry-size-segmentation-opportunities-forecast-to-2025-2019-11-19