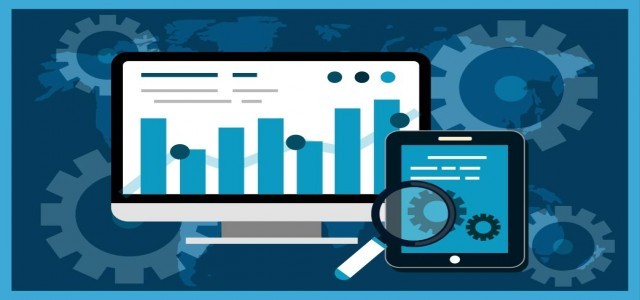 Smart Water Metering Market is set to reach over USD 3 Billion by 2024. Implementation of favorable government policies and rollout programs toward the adoption of intelligent systems will boost the smart water metering market. Initiatives focusing on effective water monitoring and conservation will further propel the industry landscape. For instance, the European Union in collaboration with the International Monetary Fund announced a mandatory rollout of smart water meters in Ireland.
Increasing measures toward water security and monitoring of Non-Revenue Water (NRW) will enhance the smart water metering market. Increasing urbanization, ageing distribution mains and rising energy cost will further provide a stimulus to the industry outlook. According to the World Bank, 32 billion cubic meters of treated water is lost through leakages in distribution network worldwide. An additional 16 billion cubic meters is supplied annually but not charged due to poor metering, inappropriate billing and thefts.
Request sample copy of this report @ https://www.decresearch.com/request-sample/detail/697
U.S. smart water metering market is projected to expand over 6% by 2024. Ongoing water conservation reforms coupled with government funding toward installation of smart grid technologies will positively drive the product adoption. In 2013, the U.S. Department of Energy and the Smart Grid Investment Grant (SGIG) mutually sponsored the installation of smart grid infrastructure in the nation and provided a federal financial assistance of over USD 8 billion in 99 ventures.
AMI smart water metering market is predicted to grow over 28% by 2024. The use of AMI systems is attributed to quick detection of water leakages, reduction in water wastage and improved water supply. These systems offer advanced capabilities in data analysis and operations.
Rising demand for effective management, monitoring, and utilization of water will fuel the smart water metering market. Global initiatives toward water conservation and measures to address water scarcity will further propel the business landscape. In 2015, the U.S. average water consumption has witnessed significant drop owing to growing water conservation concerns across various states in the country.
Make Inquiry about this report @ https://www.decresearch.com/inquiry-before-buying/697
Growing measures toward effective mapping of water distribution coupled with regulatory regimes to limit non-revenue water loss will complement the Europe smart water metering market. Increasing administrative emphasis toward the development of high performance advanced systems will further embellish the industry growth.
Ongoing technological advancement to develop effective and precise metering technologies will boost the commercial smart water metering market. Rising concerns relating to reduction of water wastage and water scarcity will further facilitate the product adoption.
Notable players operating in the industry comprise of Landis+GYR, Badger Meter, Itron, Siemens, Arad Group, Schneider Electric, Sensus Sentec, Neptune, Kamstrup, Elster Group, Diehl Metering and Honeywell International.
Table Of Content
Chapter 1 Methodology & Scope
1.1 Methodology
1.1.1 Initial data exploration
1.1.2 Statistical model and forecast
1.1.3 Industry insights and validation
1.1.4 Market definition and forecast parameters
1.2 Data sources
1.2.1 Secondary
1.2.2 Primary
1.2.2.1 Smart water metering manufacturers (supply side)
1.2.2.2 Interviews from end-users (demand side)
Chapter 2 Executive Summary
2.1 Smart water metering industry 3600 synopsis, 2013-2024
2.1.1 Business trends
2.1.2 Application trends
2.1.3 Technology Trends
2.1.4 Product Trends
2.1.5 Regional trends
Chapter 3 Smart Water Metering Industry Insights
3.1 Industry segmentation
3.2 Industry landscape, 2013 – 2024 (USD Million)
3.3 Industry ecosystem analysis
3.3.1 Vendor Matrix
3.4 Innovation & sustainability
3.5 Regulatory landscape
3.5.1 U.S.
3.5.1.1 DEP/HPD Water Conservation
3.5.1.2 The Reimbursable Metering Program
3.5.2 Europe
3.5.2.1 European Legal framework
3.5.2.2 Key Policy Developments: Non-revenue Water (NRW)
3.5.3 New Zealand
3.5.4 Smart Water Metering Plans
3.5.4.1 U.S.
3.5.4.2 Australia
3.5.4.3 UK
3.6 Industry impact forces
3.6.1 Growth drivers
3.6.1.1 Non-revenue water (NRW) monitoring and control
3.6.1.2 Emerging Intelligent sustainable water management solutions
3.6.1.3 Favorable government regulations
3.6.1.4 Accuracy & savings in billings
3.6.1.5 Effective monitoring of consumption patterns
3.6.2 Industry pitfalls & challenges
3.6.2.1 High initial investments and fragmented nature of the industry
3.6.2.2 Privacy concerns
3.7 Technology Landscape
3.7.1 Automatic Meter Infrastructure (AMI)
3.7.2 Automatic Meter Reading (AMR)
3.8 Customer requirement
3.9 Growth potential analysis
3.10 Price trend analysis
3.10.1 AMI price trend, by region
3.10.2 AMR price trend, by region
3.11 Comparative Analysis, (Main water pipe meters, Apartment meters)
3.12 Communication protocols used in AMI/AMR
3.12.1 Advanced metering infrastructure (AMI)
3.12.2 Automated Meter Reading (AMR)
3.13 Porter's analysis
3.14 Competitive landscape, 2016
3.14.1 Strategy dashboard
3.14.1.1 Itron
3.14.1.2 Badger Meter
3.14.1.3 Aclara Technologies
3.14.1.4 Kamstrup
3.14.1.5 Sensus
3.15 PSTEL analysis
Chapter 4 Smart Water Metering Market, By Application
4.1 Smart water metering market share by application, 2016 & 2024
4.2 Residential
4.2.1 Global market from residential, 2013 – 2024
4.2.2 Global market from residential, by region, 2013 – 2024
4.3 Commercial
4.3.1 Global market from commercial, 2013 – 2024
4.3.2 Global market from commercial, by region, 2013 – 2024
4.4 Utility
4.4.1 Global market from utility, 2013 – 2024
4.4.2 Global market from utility, by region, 2013 – 2024