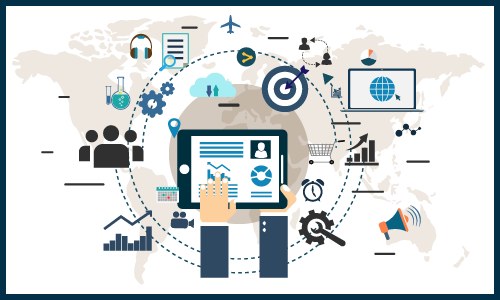 IoT in Manufacturing Market in Asia Pacific is predicted to grow substantially over the forecast timeline. This is attributed to the emerging manufacturing sector in countries such as India, Taiwan, China and South Korea. The Indian automotive industry contributes over seven percent to the country's GDP. Improving infrastructure and Make in India initiative are attracting potential investments in the automotive sector. Furthermore, growing trend of smart factories across the Asia Pacific region provide lucrative growth opportunities to the industry.
IoT in Manufacturing Market is expected to grow at over 20% CAGR to reach USD 150 billion by 2024. Increasing requirement to improve the operational competence and optimize costs related to various processes will propel the IoT in manufacturing market. Thetechnologyis capable to improvise the operational visibility across the manufacturing industry. This is credited to its capability of obtaining real-time insights into each step of the supply chain process along with the production line.
Rising events of cyber-attacks across various industries poses challenge to the IoT in manufacturing market growth over the forecast timeline. Data security & privacy concerns associated with the huge volume of data fashioned from number of devices in the network making it susceptible to security breaches. Lack of standards associated with interoperability of connected devices might restrain the industry growth.
To access a sample copy or view the IoT in manufacturing market report in detail along with the table of contents, please click the link below:www.gminsights.com/request-sample/detail/2098
Software segment is anticipated to witness considerable growth in IoT in manufacturing market over the forecast timeframe. The growth is credited to the rising implementation of solutions such as data management & remote management software solutions. Industries located in manually inaccessible areas requiring remote monitoring solutions is expected to fuel the demand for software solutions.
Increasing adoption of these solutions across the automotive sector will propel the IoT in manufacturing market growth. It is attributed to the advantages such as anticipation & prevention of potential failure in the operations by optimizing the efficiency of equipment & assets in a cost-effective manner. Emerging trend of connected automotive coupled with increasing use of improvised digital technologies in vehicles is expected to offer opportunities to the IoT in manufacturing market. Intensified competition coupled with the rising customer demand are leading the OEMs to offer improvised digital connectivity & advanced vehicle features.
Increasing implementation of IoT solutions across the manufacturing sector to leverage control over the supply chain as well as the operations contributes to the IoT in manufacturing growth. In order to streamline the process, virtual tracking enables completes visibility of the firm operations, assets, processes and operations resulting in optimized industrial supply & demand. Furthermore, surge in adoption of cloud deployment models across several industries provide impetus to theIoT in manufacturing marketgrowth.
Considering the benefits of IoT, many manufacturing giants have been collaborating with internet companies, as is witnessed across IoT in manufacturing market in recent times. For instance, National Instruments Alliance partner Averna has announced a partnership with PTC to expand its reach from testing to manufacturing via IoT. Many other companies have also been increasingly adopting connectivity technologies such as WiFi, M2M, and industrial networks to link plant automation assets such as RFID and robots to end user applications like PLM, ERP, and MES for more precision, which would undeniably have a major impact on IoT in manufacturing market share. This is quite evident from the estimates - IoT in manufacturing industry size has been forecast to cross a valuation of close to USD 150 billion by 2024.